Melbana progressing with Beehive farm-out talks
Oil and gas company Melbana Energy has revealed that there are several interested parties in taking a stake in the company's WA-488-P license offshore Australia which contains the Beehive prospect.
Melbana said in its quarterly activities summary that there were several parties "advanced in their assessment" of a farm-in opportunity in the license.
According to the company, the interested firms were in the process of completing due diligence and Melbana hopes that these discussions may result in an opportunity to test the Beehive prospect.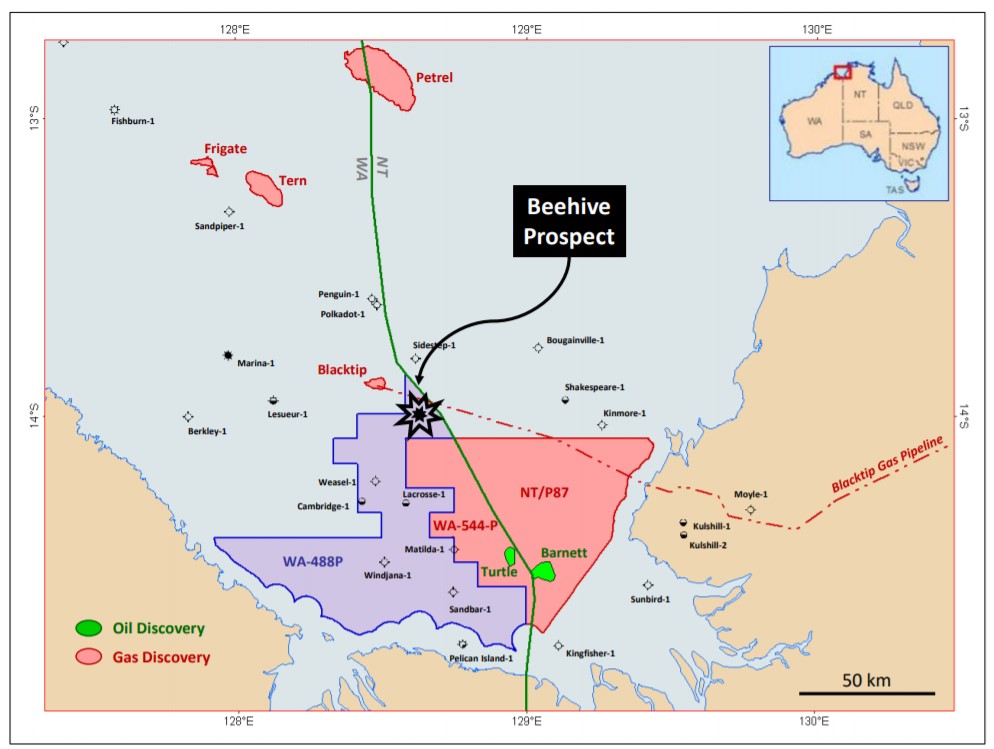 When it comes to its Beehive prospect, Melbana was approved to suspend the deadline for completion of the current WA-488-P permit year work obligations by 12 months back in May 2020.
The suspension for the WA-488-P permit came with a corresponding extension of the permit term. As a result, Permit Year 3 now ends on 21 December 2021 and the permit term will end on 21 December 2023.
The condition in Permit Year 3 is to drill an exploration well before the end of the permit year. To assist with that, Melbana said in its activities summary that a data room was established to facilitate investigations by interested parties.
Furthermore, in August 2020, Melbana reported an increase in the best estimate prospective resource of the Beehive prospect. Namely, the prospect is now characterised as having more than 400 million barrels of prospective resources.
The prospect is a Carboniferous age carbonate build-up with 400 metres of mapped vertical relief. It is located close to existing infrastructure and could be drilled by a jack-up rig given it lies in only 40 metres of water. Beehive is analogous to the giant Tengiz field in the Caspian Sea, also a Carboniferous age carbonate build-up. The Tengiz field has estimated recoverable reserves of between six and nine billion barrels of oil.
It is worth adding that Melbana was recently awarded two additional petroleum exploration permits offshore northern Australia on a 100 per cent basis. Both licenses, designated WA544-P and NT/P87, are adjacent to the WA-488-P permit area and have been awarded for an initial six-year period.