Mitsubishi Christens Second Sayaringo STaGE LNG Carrier
Japan's shipbuilder Mitsubishi Shipbuilding has held a christening ceremony for the next-generation liquefied natural gas (LNG) carrier under construction for a joint venture of Mitsubishi Corporation and Nippon Yusen Kabushiki Kaisha (NYK Line).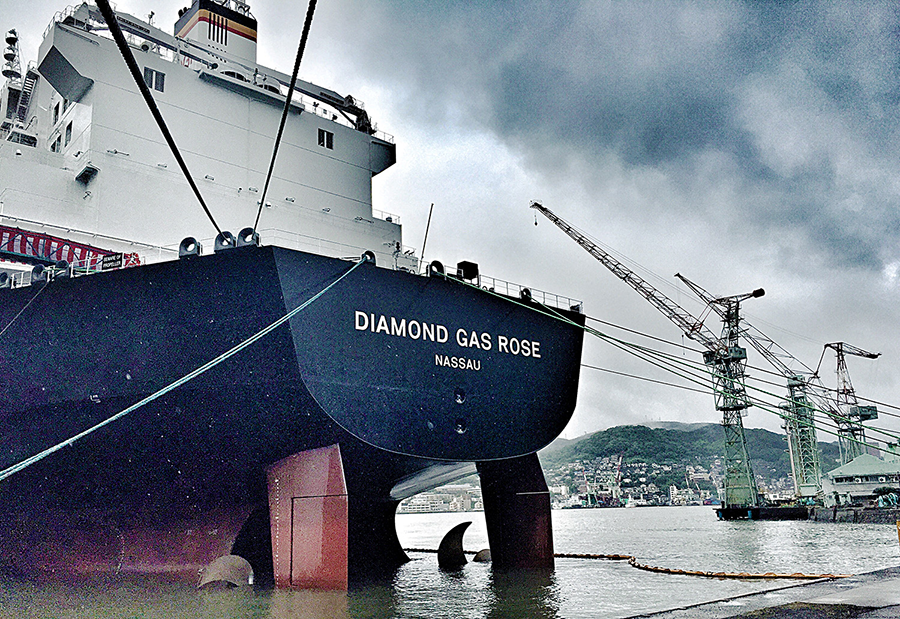 The ship, named Diamond Gas Rose, is the second Sayaringo STaGE type vessel, Mitsubishi Shipbuilding's newest carrier that achieves significant improvements in both LNG carrying capacity and fuel performance through adoption of a more efficient hull structure and an innovative hybrid propulsion system.
The christening ceremony was held on July 6 at Mitsubishi's Nagasaki Shipyard. Featuring a length of 293.5 meters and a width of 48.94 meters, Diamond Gas Rose will have a deadweight capacity of around 73,800 tons with a total tank holding capacity of 165,000 m3.
After completion in August, the Diamond Gas Rose will join the Diamond Gas Orchid, the first vessel of the same type which was completed in late June, in service transporting LNG for the Cameron LNG Project, a project in the U.S. state of Louisiana.
The Sayaringo STaGE is successor to the Sayaendo, a vessel highly acclaimed for its improved Moss-type spherical tanks that deliver outstanding reliability, according to Mitsubishi Shipbuilding.
The adoption of apple-shaped tanks in the new Sayaringo STaGE has enabled an increase in LNG carrying capacity without changing the ship's beam, while incorporation of a hybrid propulsion system has significantly boosted fuel efficiency compared to the Sayaendo.