Mitsui & Co. invests in Arctic LNG 2 operating company
Mitsui & Co., through Japan Arctic LNG (J-Arc), has invested in Arctic LNG 2 LLC, the operating company for the Arctic LNG 2 project in Russia.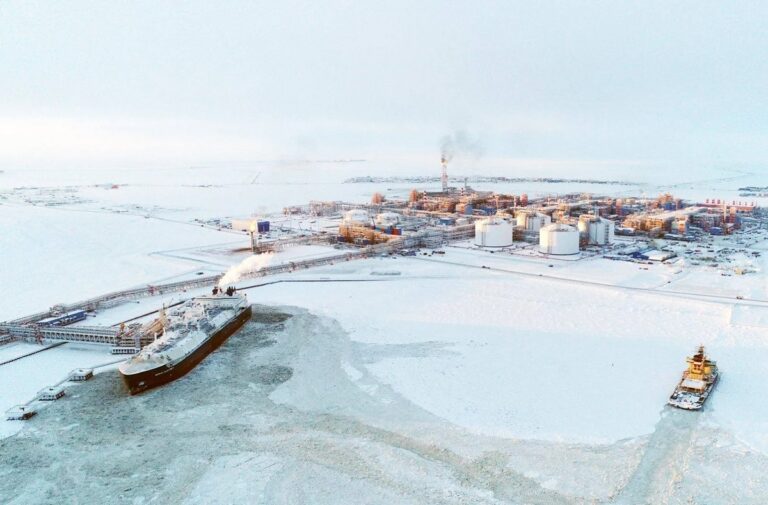 Japan Arctic LNG is a Dutch corporation 75% owned by Japan Organization for Metals and Energy Security (JOGMEC) and 25% owned by Mitsui.
On November 2, the Office of Foreign Assets Control of the US Department of the Treasury announced that Arctic 2 has been additionally designated as Specially Designated Nationals, Mitsui said in a statement released on November 3.
"While we will closely examine the impact of Arctic 2 being sanctioned, we will take appropriate measures observing the rights and obligations of J-Arc and Mitsui, under various agreements including the shareholders agreement."
The company further noted it will comply with laws and regulations, including sanctions taken by the international community, and will take appropriate measures in cooperation with stakeholders including the Japanese government.
"As of now, there is no change to the full-year forecast for the fiscal year ending March 2024, or to our shareholder returns policy, that we announced in the first half financial results for the fiscal year ending March 2024, on October 31, 2023," Mitsui stated.
As of September 30, 2023, Mitsui's balance of investments and loans related to the Arctic LNG 2 project is 17.2 billion yen ($114.7 million), and the balance of guarantees is 251.7 billion yen ($1.6 billion). In addition, a provision of 19.9 billion yen ($132.7 million) has been recorded for the guarantees, therefore the net balance of investments and loans, and guarantees after deducting the provision is 249 billion yen ($1.66 billion).
Located on the Gydan peninsula, Novatek's Arctic LNG 2 project includes the construction of three LNG trains, with a capacity of 6.6 million tonnes per annum (mtpa) of LNG each.
Novatek's participation interest in the project is 60%, while TotalEnergies, CNPC, CNOOC, and Japan Arctic LNG hold 10% each.
This summer, Russian shipyard Zvezda Shipbuilding Complex launched a new ice-class ARC7 LNG carrier for the Arctic LNG 2 project. The 172,600 cubic meter Sergei Witte is the third unit in a series of fifteen LNG carriers ordered by Sovcomflot to serve Novatek's project.