Mixed Feelings after MEPC 73 Meeting
 With the 73rd session of the IMO's Marine Environment Protection Committee completed on Friday, October 26, the maritime industry organizations hailed the ban on the carriage of non-compliant fuel oil.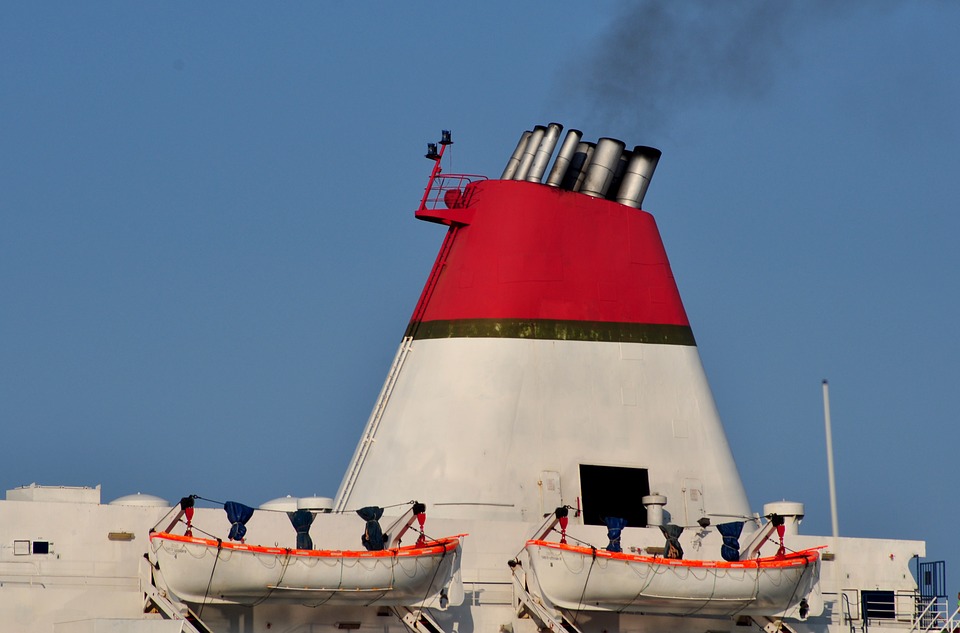 The ban is expected to come into effect in March 2020 following the entrance into force of the global sulphur limit in January 2020.
"We are overall very satisfied with the outcome of MEPC 73. The industry retains a fixed implementation date, which is important, while we at the same time address the safety concerns," says Lars Robert Pedersen, BIMCO Deputy Secretary General.
BIMCO, the world's largest international shipping association, with around 2,000 members, has been a strong proponent for a carriage ban of non-compliant fuel, unless the ship has a scrubber.
"A carriage ban on non-compliant fuel is critical in order for the member states to be able to enforce the sulphur regulation," Pedersen says.
The Clean Arctic Alliance and indigenous groups welcomed the support given by member states to commence work on developing a ban on the use and carriage of heavy fuel oil in Arctic waters.
MEPC 73 considered impact assessment methodology ahead of sending the "Scope of Work"- which sets out the work to be done to reduce the risks associated with the "use and carriage of heavy fuel oil as fuel by ships in Arctic waters", including the proposal for a ban, to the on Pollution Prevention and Response subcommittee (PPR6) in February 2019.
"Our Arctic communities, wildlife and ocean need the ban, as they are already stressed by climate change and increased shipping in the region. The world depends on and benefits from a healthy Arctic Ocean," Delbert Pungowiyi, President of the Native Village of Savoonga, Alaska, said.
"The potential for heavy fuel oil spills and pollution threaten the smaller organisms of the Arctic and Bering Sea that sustain our fish, such as salmon, and marine mammals, and thus threaten us as a people, and our way of life," said Verner Wilson, Senior Oceans Campaigner, Friends of the Earth US and member of the Curyung Tribal Council in Bristol Bay, Alaska.
"IMO member state governments have banned HFO in Antarctic waters – now they have the responsibility to give the same protection to Arctic waters, on which our communities depend."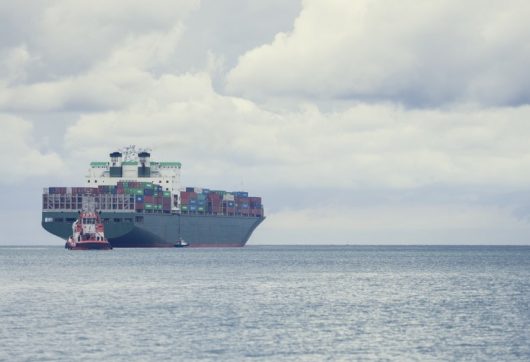 ---
Furthermore, the committee asked for proposals to establish necessary additions to the Global Integrated Shipping Information system (GISIS) to incorporate data from the experience ships gain on fuel oil availability and fuel quality once the 2020 sulphur cap implementation begins.
The move is a compromise reached on collecting data from the world fleet on fuel oil non-availability and quality without causing a delay in the implementation of the 2020 sulphur rules. It followed the rejection of Experience-Building Phase (EBP) proposal cosponsored by several industry organizations and flag states.
"In BIMCO we will work diligently to craft proposals that will enable the shipping industry to harvest experience to reduce the risk of safety issues," Pedersen says.
Work is already underway among the interested parties who met during the MEPC meeting to sketch out the necessary elements that need to be addressed in a new proposal to IMO, BIMCO said.
"In view of the enormity of this major change it's likely there'll be some teething problems immediately before and after January 1, 2020.  Many industry associations, including ICS, have raised legitimate concerns about fuel availability, safety and compatibility of new fuels – a particular problem for those in the tramp trades.  But if shipowners can demonstrate in good faith that they've done everything possible to follow an implementation plan – in line with the template IMO has now adopted – we hope that common sense will prevail in the event that safe and compliant fuels are not immediately available everywhere,"  Esben Poulsson, Chairman of the International Chamber of Shipping, said.
ICS says there are still numerous complex issues that need addressing urgently by IMO, both at the MEPC next May and by the Maritime Safety Committee in December – to which the industry has already submitted a detailed paper calling on governments to better enforce fuel quality, especially as shipping companies will have to start ordering compliant fuels, including new blends, from the middle of next year.
Lack of urgency?
However, some environmental organizations believe that the IMO could have invested more efforts in determining concrete measures to reduce the shipping sector's climate impact.
"Governments meeting at the UN's International Maritime Organisation (IMO) were supposed to start delivering on their April commitment to decarbonize international shipping but instead became bogged down in procedural matters," green transport group Transport & Environment said commenting on the meeting's outcomes.
The Clean Shipping Coalition, a global international environmental organisation focusing on shipping, said the total lack of urgency was in "stark contrast to the impassioned pleas for action made to delegates by the authors of the recent report of the Intergovernmental Panel on Climate Change (IPCC)."
The organizations believe measures are urgently needed if the IMO's plan to reduce shipping's carbon intensity by at least 40% by 2030 and total emissions by at least 50% by 2050  is to be met. The April agreement included a commitment to deliver immediate measures that reduce emissions before 2023.
However, T&E said that last week's developments mean that those measures will only start to be considered in May 2019, over a year after the original agreement was reached.
"Time is running short but that's not the feeling you get inside the room. The commitment last April to agree and implement in the short-term immediate emissions reduction measures has fallen victim to procedure, bureaucracy and delay spearheaded by countries who were never really on board. The US, Saudi Arabia and Brazil head that list. And all this despite the authors of the IPCC report making absolutely clear to IMO members that now is the time for action," Bill Hemmings, shipping director at Transport & Environment, said.
The lead proposal being considered is mandatory speed reduction – either as a standalone measure or as an element of one that sets a target for improving ship efficiency.
"Either approach, could meet the agreed 2030 carbon intensity goal and deliver fuel savings for industry. Sections of industry oppose speed reduction but have failed to put forward any alternatives that come close to the cut in emissions that will be required," T&E added.
Certain sectors, like short-sea shipping of fruits have opposed the speed limit as it would jeopardize their business, however, according to T&E, sectors like these could be exempted from the rule.
EEDI
The IMO agreed to tighten new ship design standards, known as the EEDI, for container ships and general cargo vessels, with the reduction rate in the EEDI in Phase 3 for containerships set to be increased from 30–40%. A proposal to bring forward the Phase 3 start date for large bulkers and tankers was not supported.
The status quo remained in the ferry sector as well, retaining the original timeline and reduction rates. These had been set in three phases, requiring improvements of 10% by 2015, 20% by 2020 and 30% by 2025.
"Some findings in the correspondence group were not adopted by the MEPC, which I regret to say will undoubtedly create major challenges for certain sizes of container, tanker and bulk vessels. As such, we are pleased to note the IMO's continued recognition of our particular case, where one size definitely does not fit all – ferries have very specific operational requirements which affect their design criteria," Interferry regulatory affairs director Johan Roos commented.
The decision follows another breakthrough in April this year, when MEPC 72 confirmed the immediate application of a 20% correction in its EEDI calculation formula for ro-ro and ro-pax vessels.
Interventions by Interferry – which has IMO consultative status – and various flag states had argued that the universally-applicable targets were problematical even for highly efficient ro-ro newbuild designs due to the diversity of such vessels.
While no concrete decisions were taken on specific new CO2 reduction measures, the International Chamber if Shipping (ICS) noted broad support for the industry's proposals for mandatory auditing of Ship Energy Efficiency Management Plans – the 'Super SEEMP' – and further improvements to the EEDI for future ships.  Both are measures which ICS says can be adopted very quickly.
World Maritime News Staff