MOL appoints 1st female captain
Japanese shipping major Mitsui O.S.K. Lines, Ltd. (MOL) has appointed Naomi Matsushita as the captain of its car carrier, Beluga Ace, effective June 6.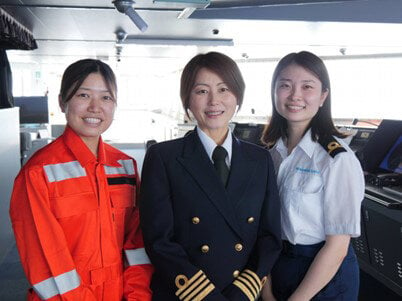 The decision marks a significant step forward for gender diversity in the Japanese maritime sector, as it is the first time a female seafarer has assumed the role of captain within a Japanese oceangoing shipping company.
Throughout her tenure at MOL, Naomi Matsushita has acquired valuable onboard experience, primarily serving on car carriers and containerships. Additionally, Matsushita has actively contributed to various onshore responsibilities, including supporting business divisions and ship management.
MOL's appointment of Captain Naomi Matsushita signifies the company's ongoing efforts to promote diversity and inclusivity within its workforce by breaking down traditional gender barriers.
The appointment highlights the vast potential and capabilities of female seafarers and seeks to inspire and encourage women worldwide to pursue careers in shipping.
The maritime industry, like many others, has traditionally been male-dominated, with women facing numerous challenges in breaking through established barriers. However, the latest appointment serves as a beacon of hope and inspiration, proving that gender should never hinder one's ability to succeed.
Attracting more female seafarers to the maritime industry and showing them that career advancement is possible is of particular importance during this transitional period for the maritime industry. Namely, the industry is pushing toward a decarbonized and digitalized future creating a demand for diverse perspectives and talents as gender diversity brings fresh perspectives and ideas to the table.
Despite the demand for skilled professionals, there has been a noticeable decline in interest in seafaring as a profession. Encouraging more women to pursue careers at sea can help alleviate this shortage and ensure a sustainable workforce for the future.
In conclusion, to attract more female seafarers, it is crucial to address the underlying factors that deter women from entering the profession. These may include concerns related to work-life balance, gender stereotypes, and the availability of support systems and mentorship opportunities.