More Indonesian acreage with 'significant' gas potential for BP
Following an award of two new deepwater blocks during the Indonesia Petroleum Bid Round 2021, BP has expanded its footprint offshore Indonesia, which boosts the company's hopes of growing its business in the country.
BP reported last Friday that it has been awarded Agung l and Agung ll oil and gas exploration blocks, which the Indonesian government included in a direct offer tender as part of the second round of the 2021 Oil and Gas Working Area (WK) Bid Round from November 2021.
At the time, the government put eight oil and gas work areas on offer while the winners of four areas were announced on 18 March 2022. The auction for the remaining four working areas -Karaeng, Maratua II, Pope, and West Palmerah – is expected to close on 24 March 2022.
Another successful bid in Indonesia Petroleum Bid Round 2021 came from PC Ketapang II, a subsidiary of Malaysia's state-owned Petronas. As a result, the company was awarded a new block located onshore and offshore East Java. Following this successful bid, Petronas will operate and hold a 100 per cent equity in the 3,131.8-square kilometre block with water depths of up to 100 metres below sea level.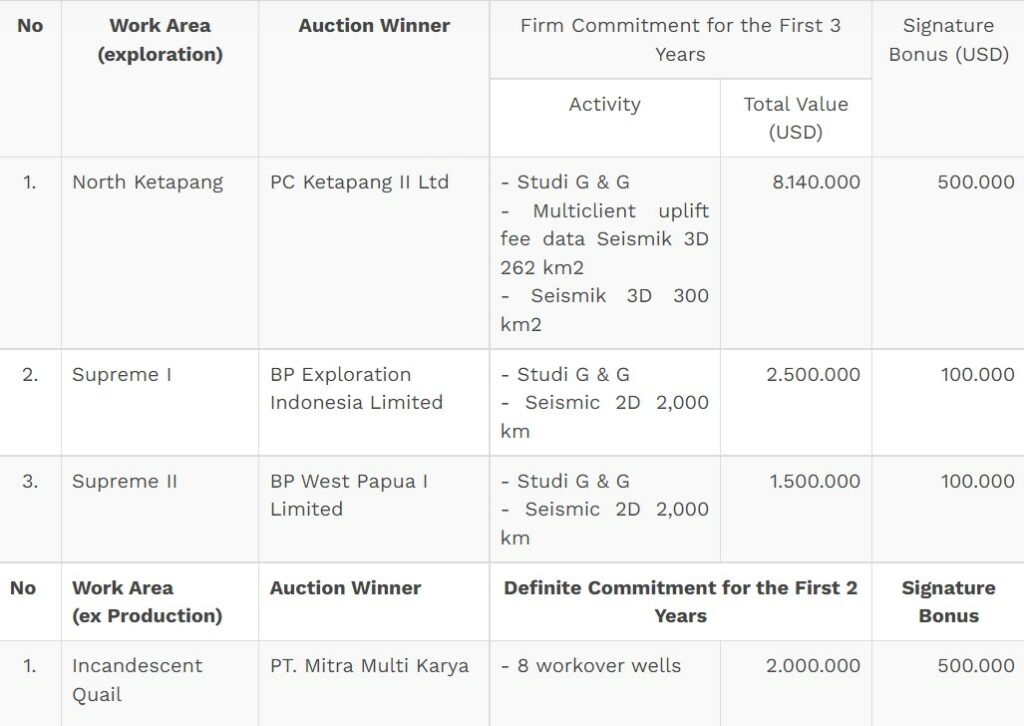 Commenting on the latest award, Nader Zaki, BP regional president Asia Pacific, remarked: "BP has more than 55 years of history in Indonesia. We operate the country's largest gas-producing field in Tangguh LNG, Papua Barat, contributing approximately 20 per cent of national gas production and will increase to more than 30 per cent once Tangguh's Train 3 starts up following the completion of Tangguh Expansion Project. BP also has a non-operated interest (30 per cent) in Andaman II PSC, an offshore deepwater exploration block in Aceh."
According to BP, the area where the blocks are located is underexplored with significant potential of gas resource close to growing gas demand.
Covering an area of 6,656 square kilometres, the Agung I Block is located in deepwater offshore Bali and East Java, while the Agung II Block covers an area of 7,970 square kilometres located in deepwater offshore of South Sulawesi, West Nusa Tenggara and East Java.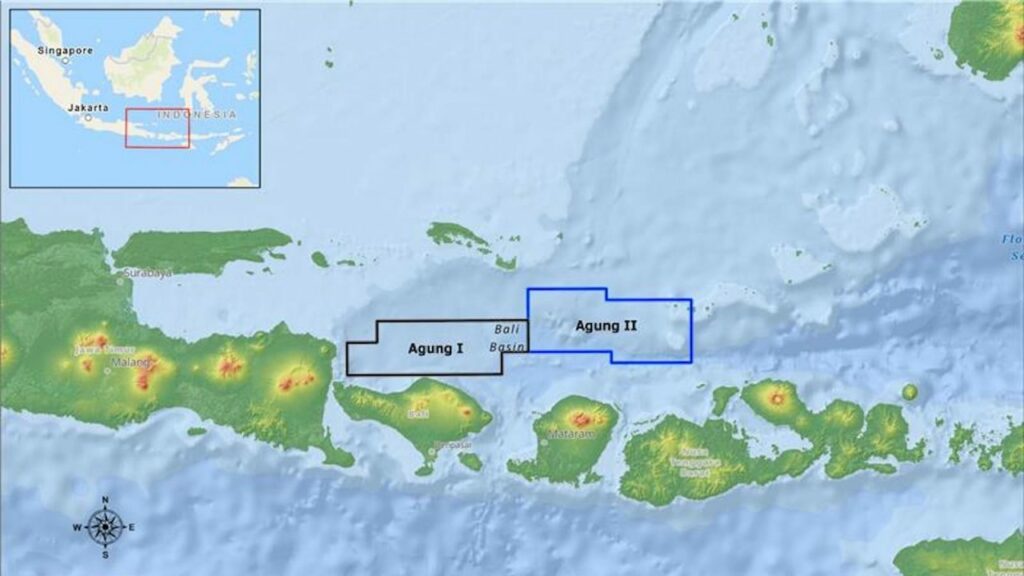 Based on the oil and gas giant's statement, the government's decision to award BP 100 per cent interest in the two blocks demonstrates the company's position as a trusted partner of Indonesia, where it plans to continue expanding its presence and commitments.
"The addition of Agung I and Agung II Blocks to our portfolio reflects our continuous commitment to invest and grow our business in Indonesia. We thank the Indonesian government, especially Ministry of Energy and Mineral Resources and SKK Migas for their continued support and we look forward to working with them for many more years to come." Zaki added.
When it comes to BP's activities elsewhere, it is worth noting that the company inked a deal with Eni this month to form a new 50/50 independent company in Angola through the combination of the two companies' Angolan businesses.
Within its announcement earlier this month, BP revealed that the new company will be named Azule Energy and it is expected to be Angola's largest producer.