More North Sea work for Deepsea Yantai rig
OMV Norge, a Norwegian subsidiary of Austria's oil and gas company OMV, has contracted the Deepsea Yantai semi-submersible rig for drilling operations in the North Sea.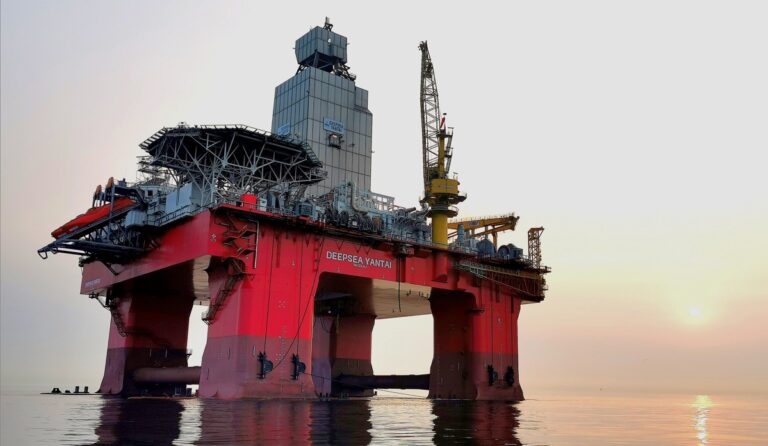 The Deepsea Yantai is managed by Odfjell Drilling and owned by China's CIMC Raffles.
Odfjell Drilling revealed on Monday that, on behalf of CIMC, it has agreed on a contract with OMV Norge for the use of the drilling rig Deepsea Yantai.
The rig will be used to drill one firm well "Eirik" in PL 817 in the North Sea, plus one optional well in 2023 or 2024. The scope of the firm work is estimated to take 60 days and will begin in 1Q 2023. No financial details have been revealed.
Less than two months ago, OMV started drilling the Oswig exploration well in the North Sea offshore Norway, using the Maersk Intrepid jack-up rig. OMV's contract for this rig, announced in December 2021, also included a one-well option to drill the Eirik exploration well, which will now be drilled using the Deepsea Yantai.
This is the second contract award to be announced for this rig during September with the previous one being awarded by DNO Norge.
The scope of work under this contract is estimated to take 50 days and will begin in 2Q/3Q 2023.
The rig has also recently drilled a well in the Norwegian Sea for Poland's oil and gas company PGNiG but the well was dry so it was plugged and abandoned. Before that, it was used by Neptune Energy for an exploration well in the North Sea, which resulted in a minor oil discovery.