NBO delivers subsea cable for China's first shore power supply project
Ningbo Orient Cable (NBO) has delivered the 220kV subsea cable for China National Offshore Oil Corporation's (CNOOC's) first shore power supply project.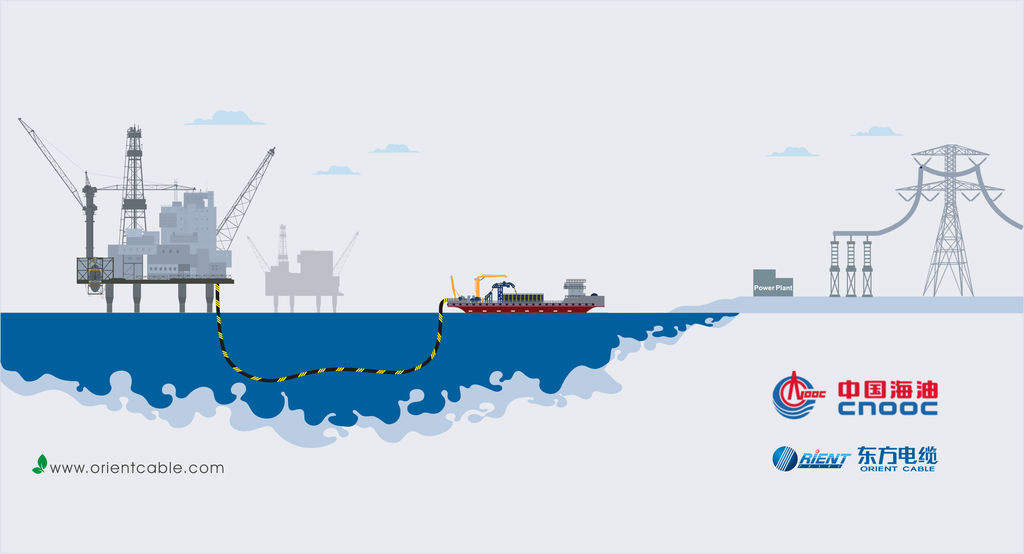 The subsea cable will be used to connect QingHuangDao32-6 and CaoFeiDian11-1 offshore platforms in Bohai Bay with onshore power supply.
The main goal of the project is to reduce the CO2 emissions associated with traditional offshore power generation by burning oil and gas.
NBO designed, manufactured and delivered 70 kilometres of subsea cable less than one year after securing the CNOOC contract.
Since this is an engineering, procurement and construction (EPC) contract, valued at €68 million, NBO's offshore engineering team will carry out the cable installation work soon.
NBO said the operation should be completed by the end of June 2021.
To remind, late in November 2020 NBO completed the delivery of the LH 29-2 deep-sea SPS umbilical project for CNOOC.
NBO delivered 15.8 kilometres of umbilical for the project, which once completed, could accommodate the gas needs for 10 million families per year, while helping to reduce carbon footprint at the same time.