Neptune sanctions Seagull project in North Sea
Oil and gas company Neptune Energy has reached a final investment decision (FID) for its operated Seagull project, which is located in the UK North Sea.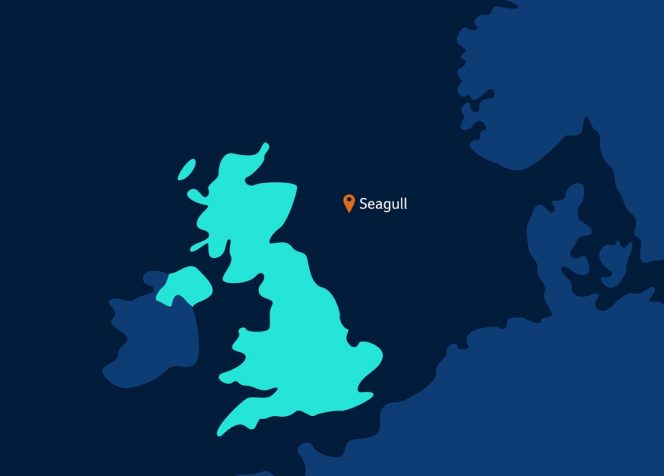 Reuters reported on Thursday that Neptune and its partners had reached the FID for the Seagull development, which is expected to initially produce around 50,000 barrels of oil equivalent (boe) per day (80 percent oil) across its 10-year design life.
Offshore Energy Today has reached out to Neptune seeking confirmation and further details about the project.
In an e-mail to Offshore Energy Today, Neptune confirmed it had made the FID for the Seagull project. Neptune also said that the field development plan for the Seagull project was submitted and that execution works would start subject to the OGA's approval of the plan.
Neptune became the operator of the Seagull project last year after it had bought Apache's 35% working interest in the field together with a 50% working interest in the Isabella prospect. Both project were previously operated by Apache.
Neptune now holds a 35% interest in the project and its partners BP and Japex hold 50% and 15% interest, respectively. Seagull is a high pressure, high temperature development in the Central North Sea on UK licence P1622 Block 22/29C.
The Seagull multi-well subsea project connects the oil and gas field with existing nearby facilities. The field is projected to hold 13.8 mmboe net 2P reserves. First oil from the project is expected in 2021.
The Seagull field will be developed with up to four subsea wells drilled from a new four-slot manifold 17 km south of the BP-operated ETAP Central Processing Facility (CPF). Production will be evacuated via a new 5 km subsea pipeline, which will tie the Seagull manifold to the existing Heron pipeline system via a newly installed tie-in skid at the Egret manifold. Production will then utilize the Heron pipeline system and riser to evacuate fluids to the ETAP CPF. The planned development will require installation of a new 17 km control umbilical direct from ETAP.
From the ETAP CPF Seagull gas will be exported via the CATS pipeline system to shore at the CATS Processing Terminal. Seagull oil will be exported to shore through the GAEL and FPS pipeline systems to the Kinneil Terminal onshore.
Jim House, Neptune CEO, said: "Seagull is a low cost, near-term development in close proximity to existing infrastructure. It complements our existing assets in the North Sea and provides growth and greater diversity for our UK business."