New contracts and extension for Borr Drilling rigs
Borr Drilling is off to a good start of the year, with the company this week announcing contracts for four offshore drilling rigs. Borr is also in advanced talks to secure further work for two jack-ups.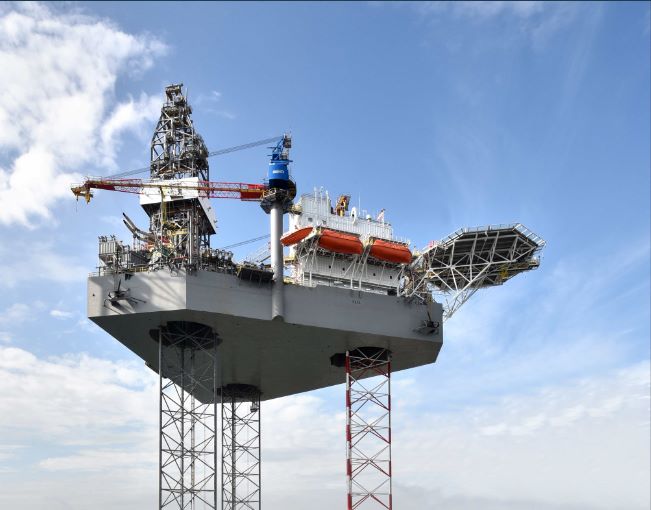 In a fleet status update this week, Borr said it had won one new contract for its Odin jack-up drilling rig in Mexico.
The rig will work for an undisclosed operator, starting in March 2019. The contract is set to expire in November 2019. According to Bassoe Analytics, the estimated dayrate for the rig is around $90.000, and the contract is for 274 days. Borr itself did not reveal any dayrate details.
The KFELS Super B Bigfoot Class rig, capable of operating in water depths of 350 ft, is currently in Singapore where it will be activated and mobilized to Mexico.
Furthermore, France's Total has exercised its option to extend the contract for the Frigg premium jack-up rig for work in Nigeria from January 2019, to October 2019.
The rig will be sublet to Shell in April with which it will stay till the end of the contract. There is also an option to extend until the end of the year.  Bassoe Analytics has shared the dayrate is around 60.000 for the Frigg rig, with the contract duration being 282 days.
In the Netherlands, Borr has said Total exercised an option to extend the contract for the C20051 jack-up rig to keep the rig busy between January and February 2019. Bassoe shows the rig's dayrate is around $65.000
Borr has also shared that Taqa has decided to extend its contract from March to April (slot in the current contract) for its MSS1 semi-submersible drilling rig in the UK North Sea. The rig will remain with Taqa until November 2019. Taqa has an option to extend.
Apart from the deals above, Borr said it was in advanced negotiations to secure further work for the Prospector 5 rig, currently working for Nexen in the North Sea, and for the above-mentioned C20051 currently working for Total in the Netherlands.
Offshore Energy Today Staff