New five-year deal for Wood in North Sea
UK-headquartered Wood has secured a new master services agreement (MSA) and associated contracts valued at around $330 million for operations in the UK North Sea. This strategic partnership agreement will enable the firm to provide services to a number of Harbour Energy's offshore assets, which are seen as relevant to the UK's energy security.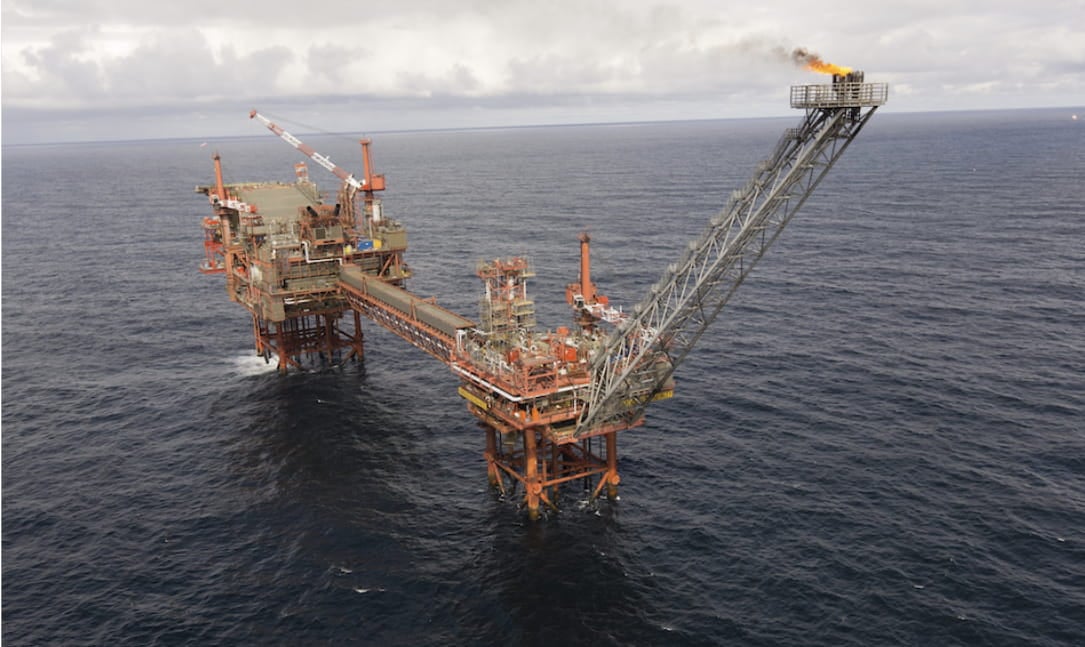 Thanks to the new agreement, Wood will provide engineering, procurement and construction (EPC) and operations and maintenance (O&M) services, including digital and decarbonisation solutions, to Harbour's operated assets, encompassing its J-Area, Greater Britannia Area (GBA), Solan and AELE (Armada, Everest, Lomond and Erskine) hubs. This deal will run for an initial term of five years, with five one-year extension options.
Steve Nicol, Wood's Executive President of Operations, commented: "We are incredibly proud to have been selected and trusted by Harbour Energy to partner with them across their North Sea assets. We share a commitment to ensuring safe, reliable and sustainable energy production and are confident our integrated digital solutions and world-leading engineering, operations and decarbonisation expertise will enable Harbour to maximise their investment and ensure the UK continues to have the energy mix it needs.
"We have worked on North Sea assets for more than 50 years and excel in designing and managing the complexity of energy infrastructure while at the same time seeking to minimise associated emissions. This new agreement and new contracts are testament to Wood's role as a trusted technical partner to the energy companies of the future, where our priority is to help our clients deliver the energy the world needs and be able to transition to a low-carbon future."
According to Wood, this partnership will support the employment of hundreds of people from its Operations business in Aberdeen and offshore across the two EPC and O&M contracts, with further recruitment expected in 2024.
Audrey Stewart, Harbour Energy's Vice President of Supply Chain, remarked: "Harbour is excited to develop our relationship with Wood and the signing of this contract is an important step forward in establishing our suite of long-term strategic partnerships across our North Sea assets."
The Greater Britannia Area was Harbour's largest producer in 2022 at 31 kboepd, compared to 33 kboepd in 2021. The company previously revealed plans to return to drilling at Callanish in the second half of 2023 with the F6 infill well scheduled as part of a wider rig share programme with North Sea operator NEO.
As part of that programme, Harbour will also appraise the Leverett discovery which, if successful, would be tied back to GBA infrastructure. This follows the equalisation of interests between NEO and Harbour across the Leverett licences in 2022. The company is also maturing further exploration and appraisal opportunities in the area as well as a potential infill opportunity on Brodgar targeting an area to the east of the field.
On the other hand, the J-Area was Harbour's second largest producer in 2022 averaging 30 kboepd, compared to 26 kboepd in 2021, driven by improved operating efficiency and an active drilling and well intervention programme with two rigs running since mid-2021. The company also greenlighted the Talbot development which will comprise a multi-well subsea tie-back to J-Area facilities and is targeting first oil around the end of 2024. The firm's 2023 activities include development drilling at Talbot and the Jocelyn South exploration well.
Moreover, the production from Armada, Everest and Lomond together with Erskine averaged 27 kboepd, compared to 24 kboepd in 2021, which was driven by higher production efficiency, with AELE benefiting from a shorter summer maintenance campaign and improved reliability.
In addition, the production was supported by the LAD development well which targeted the East Everest Extension area and was brought on-stream in the first quarter of 2022, helping to partially offset the natural decline. The company's 2023 activities include several well intervention scopes and the maturation of a potential infill opportunity on North West Seymour.
Wood, which is also working for BP, Shell, and Centrica, recently joined forces with Transitus Energy to explore opportunities for onshore and offshore decarbonisation projects across the United Kingdom energy industry.