New offshore drilling gigs for two COSL rigs bringing $369 million
Norwegian state-owned energy giant Equinor has hired two semi-submersible rigs from COSL Offshore Management for drilling operations on the Norwegian continental shelf (NCS).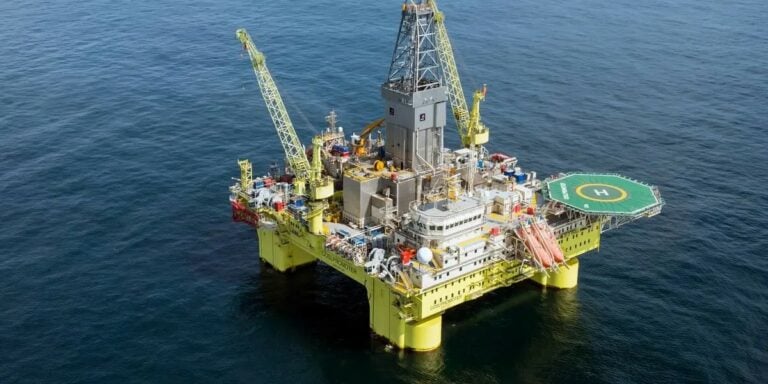 The contracts, worth around $369 million for both firm periods, will enable the COSL Promoter and COSL Innovator rigs to carry out offshore drilling activities for Equinor offshore Norway. The Norwegian giant explains that this contract value includes running of casing, remote-operated vehicle (ROV), offshore waste management, and cement unit maintenance. Aside from this, the value encompasses mobilisation and demobilisation fees.
Erik G. Kirkemo, senior vice president for Drilling & Well, remarked: "We have worked with COSL for many years, and we know these rigs well. The rigs have been upgraded with structural reinforcements and updated operational procedures to improve safety during operations in harsh weather conditions.
"COSL has demonstrated a good safety and performance culture over the years working together with us, and we expect safe and efficient operations in the years to come. We have seen a significant reduction in fuel consumption and emissions from COSL over the last years, and we are pleased that their development is aligned with our strategy."
The 2012-built COSL Promoter, which is already on contract with Equinor, will start its new one-year firm contract in the first quarter of 2025. This deal comes with extension options for a further four years. The rig is designed to operate in water depths of up to 750 metres.
On the other hand, the COSL Innovator is contracted for two years, starting in the second quarter of 2025, and the contract includes options for a further three years. Both rigs have been upgraded with energy efficiency measures and work processes to reduce emissions from operations.
Mette H. Ottøy, chief procurement officer, commented: "We plan to drill many production and exploration wells in the years to come. We are pleased to secure rig capacity which will enable us to deliver on our high ambitions.
"We signed a master frame agreement with COSL some years ago, and these contracts underline our commitment to continue working together, creating value on the Norwegian continental shelf."
Equinor is pursuing more hydrocarbons to enable more energy supplies to Europe following the global energy crisis, which swept across the world last year. In line with this, the Norwegian giant recently secured consent to use rigs owned by Shelf Drilling and Transocean for drilling activities in the North Sea off Norway.
Frank Tollefsen, CEO of COSL Drilling Europe, stated: "Nothing makes us prouder than the renewed trust from a valued partner like Equinor. These new contracts are a recognition of our low-emission, sixth-generation rigs as safe and efficient, well suited for operations in the future. We have worked hard to achieve this by investing heavily in energy performance and competence to provide, what we aim to be, the most efficient and overall best-performing rigs of the North Sea.
"These new long-term contracts will enable us to develop our company further in a very interesting market going forward. We anticipate an exciting time ahead with a lot of activity on our now four rigs in the North Sea."