New UK collaboration targets offshore wind energy loss reduction
The University of Southampton and Flightform Insights have teamed up to develop a novel wake and wind generation model to minimize energy losses from offshore wind farms.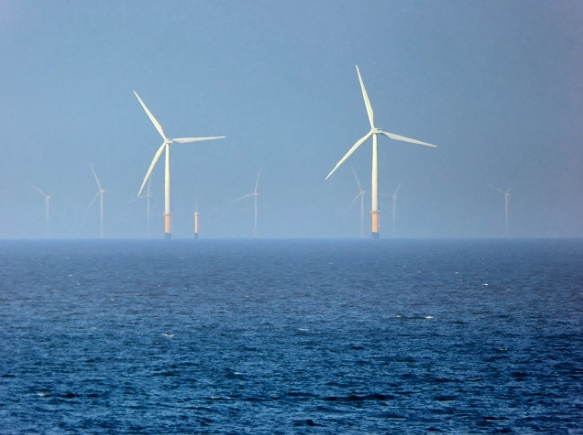 The aim is to help offshore wind developers optimize the turbine layout of their wind farms by minimizing the losses caused by the influence of the turbine wake on the water surface.
Flightform Insights will leverage the University of Southampton's expertise in fluid dynamics applied to renewable energy to focus on the observation of real-life wakes, the wind shadows cast by turbines, that reduce the wind speed and alter the wind flow characteristics for adjacent turbines down-wind.
The parties will use a combination of earth observation satellite images of European offshore wind farms and existing theoretical models to observe wakes on the water surface.
This is expected to deliver an innovative wind generation model to predict the energy output and estimated energy losses from any configuration of turbines.
The project is funded by a grant from the £4.8 million SPRINT (SPace Research and Innovation Network for Technology) program that provides access to university space expertise and facilities.
"Our expertise covers maritime engineering and renewable energy, and the team at Flightform were looking for specific expertise in joining up the data to confidently predict the performance of wind turbine arrays," said Stephen Turnock, Head of the Department of Civil, Maritime and Environmental Engineering at the University of Southampton.
"The SPRINT project is a unique opportunity to do this at scale, with a range of sites and a long timescale. It will be interesting to understand how turbines perform in arrays and use the data to effectively operate wind turbines. This cutting-edge industry perspective is useful for us to apply to teaching and research, and will extend our experience of working in commercial environments."