Nigerian LNG's expansion project in Bonny gains ground
In a stride towards enhancing Nigeria's natural gas processing and export capacity, Onne Multipurpose Terminal (OMT), in collaboration with Horatio, Chairborne Global Services, Kerry Logistics and IO Materials Services, recently facilitated the unloading of essential project modules for Nigerian LNG's (NLNG) train 7 expansion project in Bonny.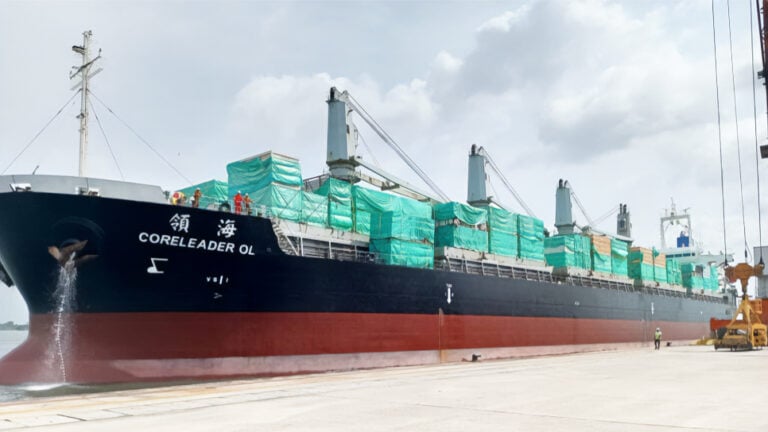 OMT said the modules were unloaded from three vessels on berth 10 of the Federal Ocean Terminal and were securely stored in OMT's yard and later loaded onto barges for transport to Bonny Island.
Following the unloading and transport of the project modules, OMT Managing Director Jacob Gulmann expressed gratitude to collaborators for trusting OMT to handle such 'critical' cargo.
OMT, which is one of the International Container Terminal Services (ICTSI) cargo handling facilities in Africa, noted it is steadfast in its commitment to support Nigeria's oil and gas sector and encourage economic growth by facilitating the safe and efficient movement of project cargo and other commodities at the Onne Port.
To note, NLNG, a joint venture between Nigerian National Petroleum Corporation, Total, Shell and Eni, commenced operations at its Bonny facility in 1999 and currently operates six processing units (trains).
According to OMT, the $10 billion train 7 expansion is aimed at increasing Nigeria's liquified natural gas (LNG) production from 22 million to 30 million tons per annum by 2027.
Follow Offshore Energy's Clean Fuel: