No traces of petroleum for PGNiG in Norwegian Sea well
PGNiG Upstream Norway, a Norwegian subsidiary of Poland's oil and gas company PGNiG, is in the process of concluding the drilling of a wildcat well near the Fenja field in the Norwegian Sea as the well turned out to be dry.
The well 6306/3-1 S is the first exploration well in production licence 937, which was awarded in APA 2017. The licence was previously operated by Ineos until the company sold all assets of its subsidiary Ineos E&P Norge to Poland's PGNiG in a deal that received regulatory approvals from Norwegian authorities in late September 2021 and was fully completed on 30 September.
To remind, Ineos secured a drilling permit for the wildcat well in September, targeting the Fat Canyon prospect. Prior to this, Ineos hired the Dolphin Drilling-owned rig for a well in the Norwegian Sea back in January 2021. The work was scheduled to start during the third quarter of 2021 and last about 40 days.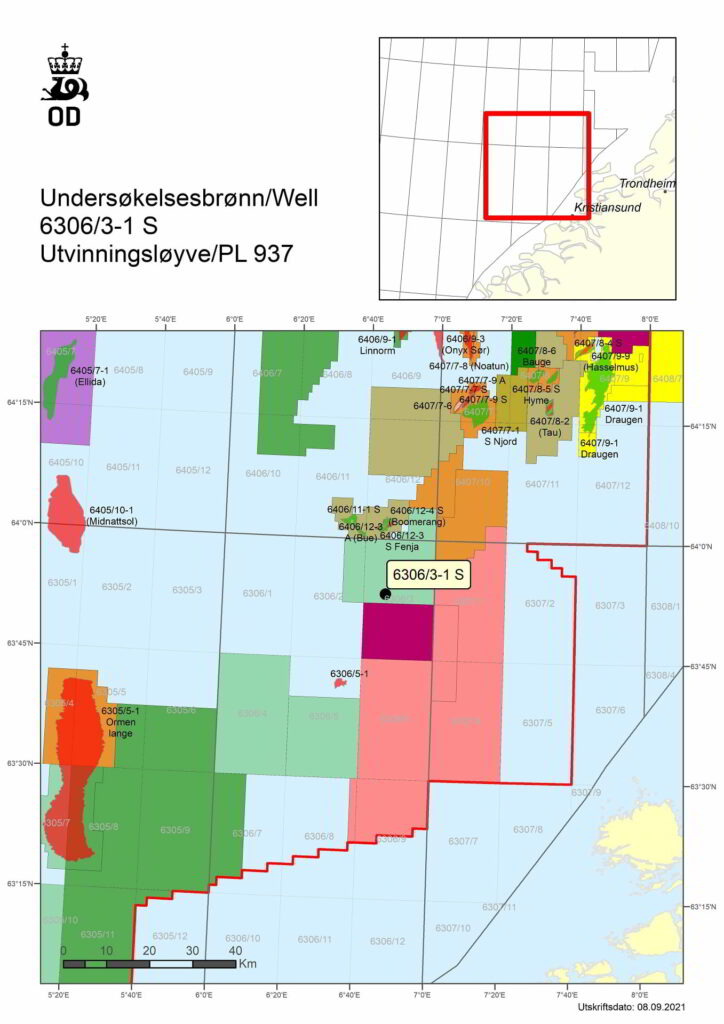 According to Rex Petroleum – whose 90 per cent subsidiary, Lime Petroleum, has a 15 per cent interest in the licence – the drilling operations started on 29 September 2021. The well 6306/3-1 S was drilled by the Borgland Dolphin semi-submersible drilling rig, which was built in 1977 by Harland & Wolff.
It was drilled about 15 kilometres south of the Fenja field in the Norwegian Sea and 100 kilometres northwest of Kristiansund.
The Norwegian Petroleum Directorate (NPD) reported on Thursday that the objective of the well was to prove petroleum in a project consisting of sandstones in the Lyr Formation from the Early Cretaceous, as well as in the Rogn Formation from the Late Jurassic.
The data shows that the well encountered the Lyr Formation with a thickness of about 5 metres, consisting of calcite-cemented clay, silt and extremely fine-grained sandstone with poor reservoir quality. The Rogn Formation was encountered with about 27 metres of calcite-cemented sandstone with poor to moderate reservoir quality.
The water depth at the site is 241 metres. The well, which was drilled to a vertical depth of 2,353 metres below sea level and was terminated in basement rock, is dry, with no traces of petroleum and data acquisition has been carried out.
Therefore, this well will now be permanently plugged and abandoned.