Noble to sell four jack-up rigs for $292 million
Offshore drilling contractor Noble Corporation has reached a definitive agreement to sell four jack-ups to ADES International for $292 million.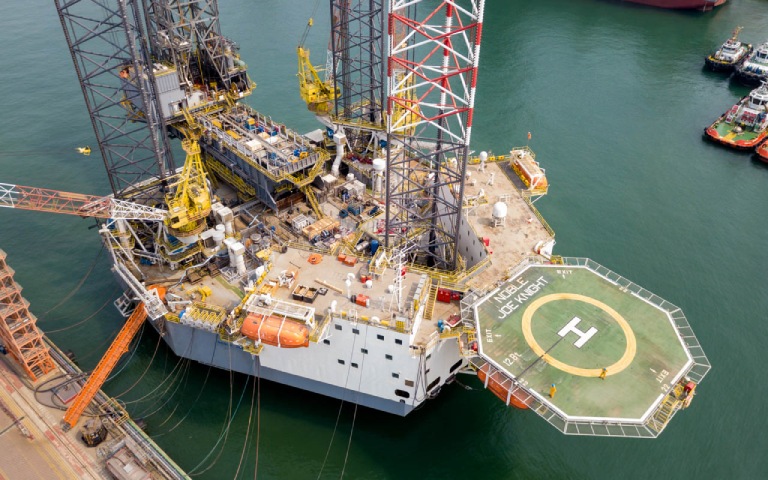 Noble Corp. said on Thursday that it expects to generate approximately $285 million in cash from the transaction net of fees, expenses, and the settlement of working capital.
The Noble Roger Lewis, Scott Marks, Joe Knight, and Johnny Whitstine will be sold and the current drilling contracts novated to ADES.
According to Noble's fleet status report from June 2021, all four rigs are under contract with Saudi Aramco in Saudi Arabia. The contracts expire in March 2022, July 2023, October 2022, and April 2022, respectively.
The rig owner said that the closing is expected before the end of October 2021 and is subject to the satisfaction of closing conditions, including the novation of the drilling contracts and regulatory approvals.
Robert Eifler, President and CEO of Noble Corporation, said: "The sale of these four jack-ups further bolsters our already strong balance sheet and improves Noble's financial flexibility. As we look to 2022, our anticipated net cash position coupled with our expected free cash flow generation better positions the company to execute on our financial priorities to repay debt and return cash to shareholders".
The rig owner also updated its 2021 financial guidance and preliminary 2022 guidance.

In recent company news, following the acquisition of rival rig owner Pacific Drilling in April 2021, Noble Corporation secured new contracts for legacy Pacific rigs and is on track to achieve the identified synergies three months ahead of schedule.