Norled Orders Two Diesel Electric Hybrid Ferries in Poland
Norway's ferry operator Norled has placed an order for two double ended diesel electric hybrid ferries, based on the LMG Marin design LMG 120-DEH.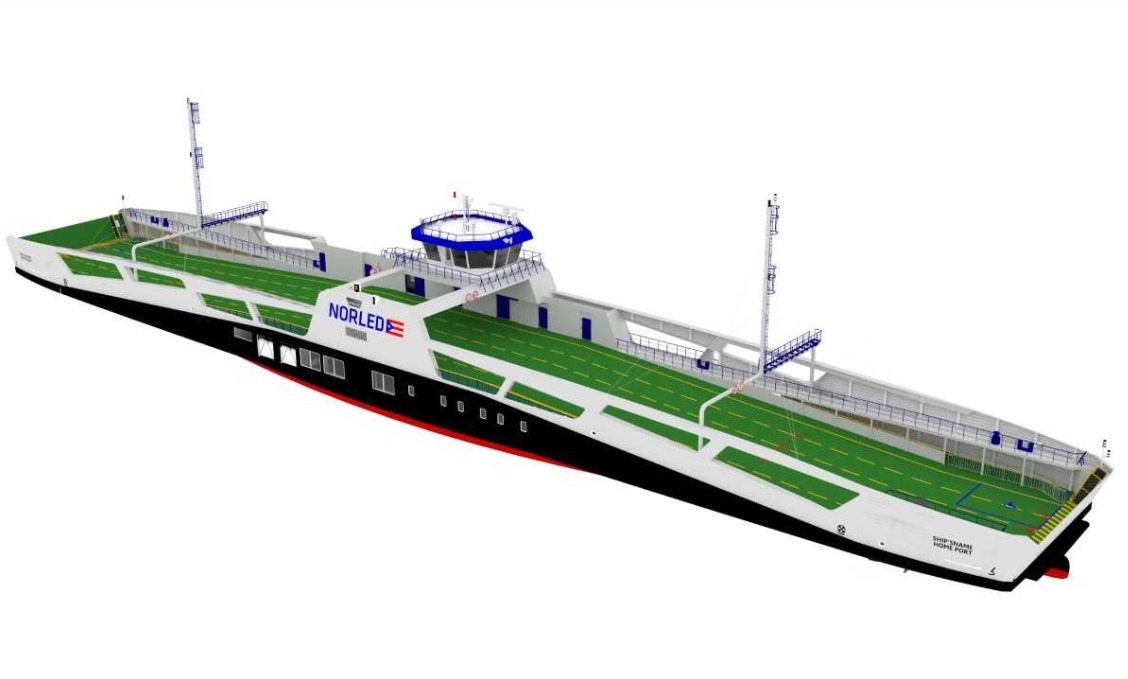 The shipbuilding contract was signed on July 11, 2018 with Poland-based Remontowa Shipbuilding.
Following delivery in the fourth quarter of 2019, the new ferries would be deployed to service the Festøya-Solavågen connection, close to Ålesund in Norway.
Featuring a length of 114.4 meters and a width of 17.7 meters, the ferries will be capable of carrying up to 120 personal cars and 296 passengers.
The new ferries will be equipped with a diesel electric hybrid system and, in normal operation, the entire required power will be taken from two battery packs installed on board. The batteries will be recharged from the land grid during the vessels stay at quay which will typically be about 11 minutes.
A fast charging solution of pantograph or plug-in type will therefore be used in order to ensure that the required state of charge of the batteries is maintained.
LMG Marin, which will also deliver the complete Class documentation, said that the intention is to use the generating sets that the vessels will be equipped with only in case of emergency. The electric system will be prepared to operate them alongside batteries.