North America to drive global LNG industry newbuild capacity growth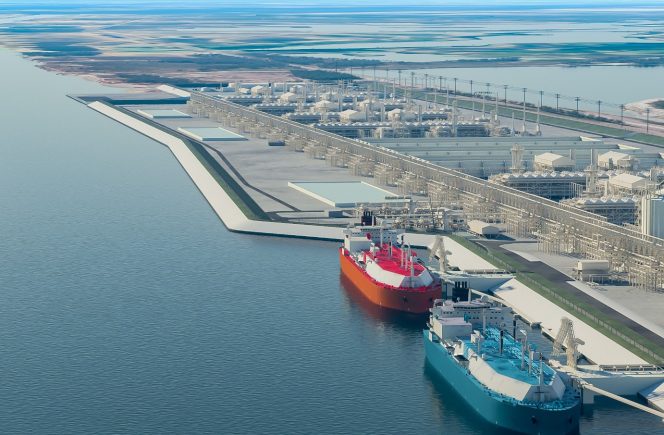 ---
North America will drive the global LNG industry with 73 percent of newbuild capacity growth by 2023, according to data analytics and consulting company GlobalData.
GlobalData said on Wednesday that North America was expected to drive capacity growth in the global LNG industry from planned and announced newbuild projects between 2019 and 2023, contributing around 73 percent of global growth by 2023.
The company said in its 'Global LNG Liquefaction Industry Outlook to 2023' report that North America was expected to have a newbuild liquefaction capacity of 243 mtpa by 2023. Announced projects account for most of the newbuild capacity in the region.
Soorya Tejomoortula, oil and gas analyst at GlobalData, stated: "North America is expected to add 26 newbuild LNG liquefaction terminals during the outlook period. Among these, Rio Grande is the largest newbuild liquefaction terminal, which is expected to start operations in 2023 with a capacity of 27 mtpa."
---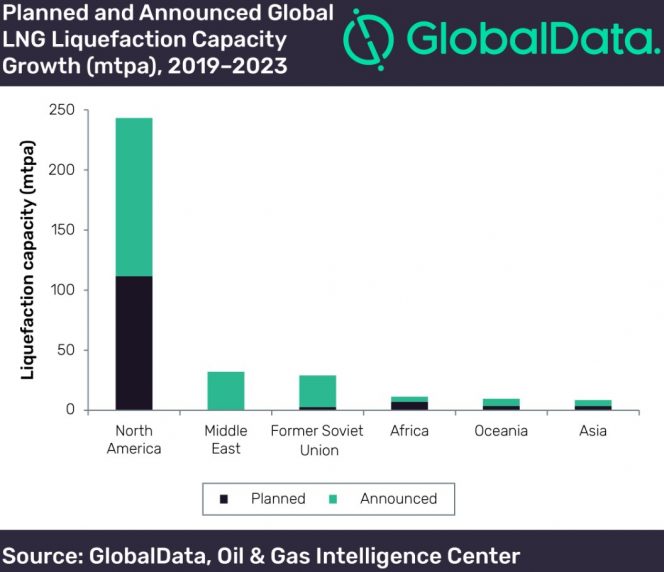 ---
Following North America, GlobalData identifies the Middle East as the second-highest region in terms of global LNG liquefaction capacity growth.
The region will add a newbuild liquefaction capacity of 32 mtpa by 2023. The Qatar LNG terminal in is the only announced terminal in the Middle East accounting for entire capacity growth by 2023.
Countries which were members of the former Soviet Union stand third with newbuild LNG liquefaction capacity of 29 mtpa by 2023. Russia accounts for all the capacity growth in the region with four projects.