North Sea well on track to come online at UK gas project
UK-headquartered IOG plc is continuing to drill the second Blythe production well, which is expected to be brought on stream by the end of the second quarter of 2023, as part of the Saturn Banks Project – Phase 1 in the UK Southern North Sea.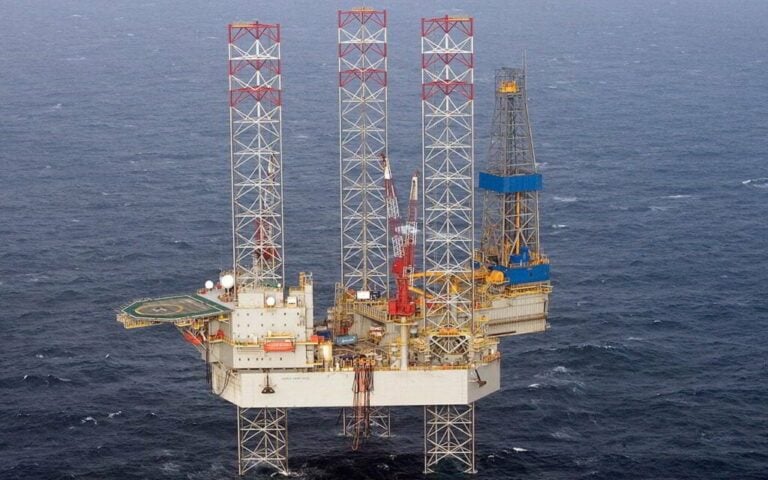 The Blythe H2 well, which was spudded on Sunday, 5 March 2023 with Shelf Drilling's Shelf Perseverance (former Noble Hans Deul) jack-up drilling rig, was drilled to the Basal Zechstein sequence in April 2023 when a potential delay to the previous timeline was revealed due to encountering an abnormally pressured gas and oil influx with associated drilling fluid losses while drilling through the Hauptdolomit formation within the Zechstein.
In an update on Monday, 15 May 2023, IOG disclosed that the Blythe H2 well control event, encountered from the Hauptdolomit, was isolated without the requirement to sidetrack the well and the 7″ liner was run and cemented to isolate the kick/loss zone. Petrofac acts as the designated well operator.
Furthermore, the 6″ hole section started from the 7″ liner shoe at 9,860 ft measured depth (MD) – as per the revised plan – and continued to the Rotliegendes reservoir section which was encountered on Sunday, 14 May, at a depth of 11,660 ft MD which was within expectations. The UK player confirms that the drilling operations continue to an expected total depth of around 13,000 ft MD with the first gas from the Blythe H2 well still expected to be achieved by the end of 2Q 2023.
Rupert Newall, CEO of IOG, commented: "The IOG, Petrofac and Shelf teams have worked extremely hard to isolate the kick/loss zone safely and successfully on Blythe H2. I am pleased to say that the 6" hole section has so far been drilled efficiently and it is encouraging that the top reservoir has been encountered within expectations.
"The teams are working tirelessly to ensure the remainder of the well as well as the hook up and commissioning of the new well into the Saturn Banks Pipeline system is delivered as efficiently as possible."
Moreover, the production from the well is expected to be initially ramped up to safely and efficiently manage the production of the resident pipeline fluids into Bacton, then build up to 30-40 mmscf/d rate post ramp-up. The Blythe H1 well is planned to be shut in once the H2 well is fully on stream to reduce water production into the pipeline, however, the H1 well will remain available for production
The IOG-operated Saturn Banks Project – Phase 1 – sanctioned in October 2019 – covers Blythe, Elgood, and Southwark fields in the UK Southern North Sea. The first two fields – Blythe and Elgood – were brought on stream in mid-March 2022. IOG holds a 50 per cent stake in this project and its partner, CalEnergy Resources, holds the remaining 50 per cent.