Northern Lights to fit LNG-powered, wind-assisted LCO2 carrier with Norsepower's rotor sails
Finnish rotor sail manufacturer Norsepower has been selected to provide rotor sails for the third LNG-powered, wind-assisted LCO2 carrier recently ordered by Northern Lights, a joint venture between oil majors Equinor, Shell, and TotalEnergies.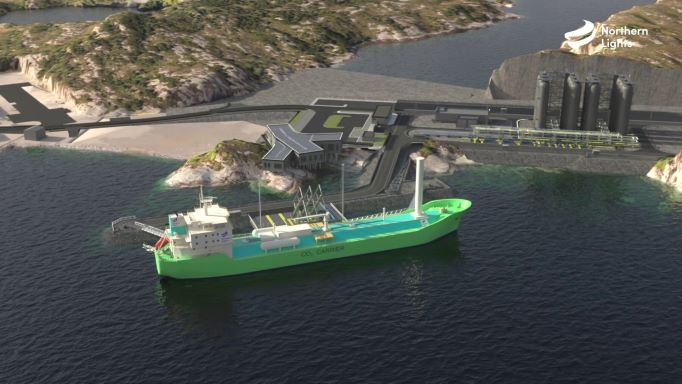 As explained, the third Northern Lights 7,500 cbm LCO2 carrier will be powered by an LNG dual-fuel engine, in addition to a Norsepower Rotor Sails, to reduce CO2 emissions.
Northern Lights placed the order for the third ship at Dalian Shipbuilding Offshore Co. (DSOC) last month. The new ship will bear the characteristics of its sister vessels and feature a wind-assisted propulsion system and air lubrication.
Once operational, the ship will load captured and liquefied CO2 from industrial emitters and transport it to the Northern Lights receiving facilities in Øygarden, Norway.
The Northern Lights joint venture holds Norway's inaugural CO2 storage license on the Norwegian Continental Shelf, and it is a key component of the government's Longship initiative and climate strategy.   
With tightening decarbonization targets, combining clean technology solutions offers a gateway to maximize fuel efficiency, minimize costs and stay compliant with regulations, the firm noted.
"With the Norsepower Rotor Sail alone contributing between 5-25% emissions savings, the cumulative potential to save fuel and the planet is significant.," Norsepower highlighted.