Norway turns the spotlight on Barents Sea in 25th licensing round
Norway's Ministry of Petroleum and Energy on Thursday launched the country's 25th licensing round, encompassing 136 blocks in the Norwegian Sea and the Barents Sea off Norway.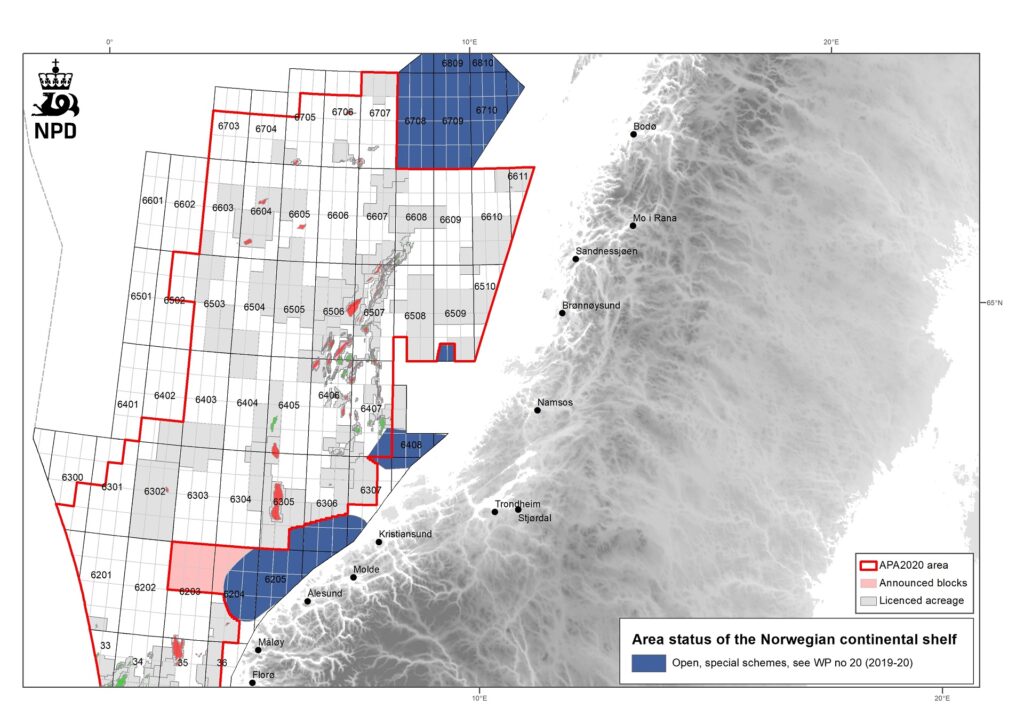 The deadline to apply for the 25th licensing round is Tuesday, 23 February 2021 at 12:00.
The ministry said on Thursday that the licensing round includes a total of nine areas, eight in the Barents Sea and one in the Norwegian Sea off Norway.
The aim is to award new production licenses in the announced areas in the second quarter of 2021, the ministry said.
Minister of Petroleum and Energy, Tina Bru, said: "Around 200 000 people are employed directly or indirectly in the petroleum sector in Norway. New discoveries are necessary to ensure continued activity, ripple effects, employment and governmental revenues throughout the country".
Applicants are encouraged to submit applications for the blocks off Norway well before the deadline.
According to the Norwegian Petroleum Directorate (NPD), 136 blocks/parts of blocks will be announced, 11 in the Norwegian Sea and 125 in the Barents Sea.
"The recently published Resource Report 2020 showed that substantial undiscovered resources remain in all areas on the NCS. In the 25th round, the companies will have access to acreage that has not been available in the annual APA rounds so far", said Torgeir Stordal, Director Exploration.
"The announced acreage features a broad range of exciting plays that, so far, have not been extensively explored".
"This licensing round contributes to predictable access to acreage for the industry, and towards maintaining the activity level. We look forward to seeing the results in the years to come".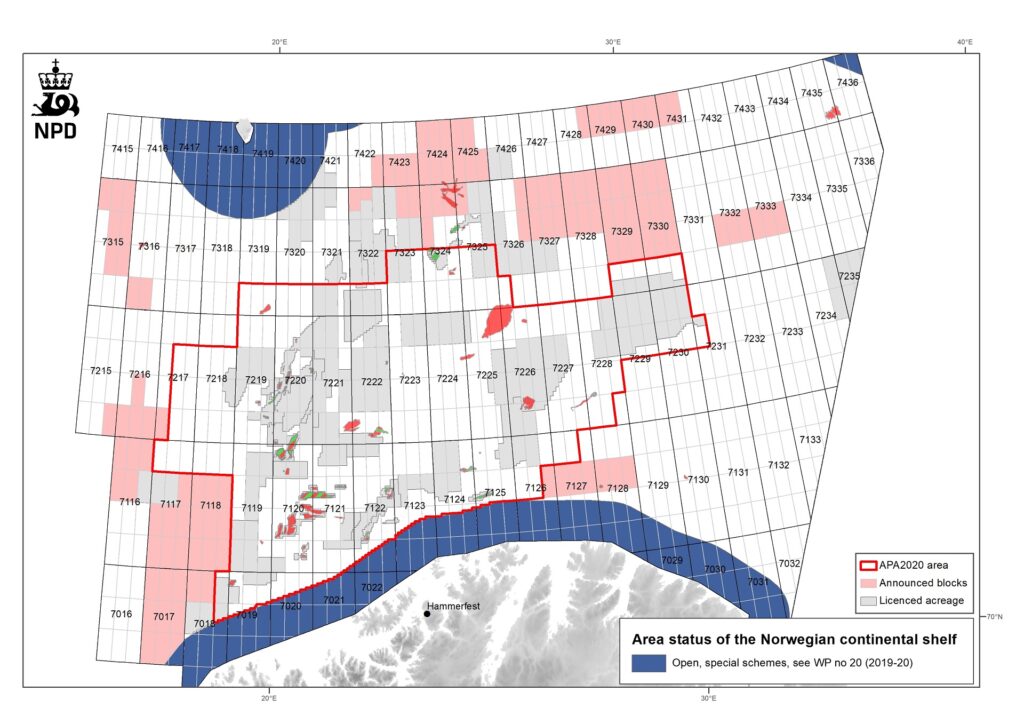 Norway's licensing system consists of two equally important types of licensing rounds: numbered licensing rounds for the least explored parts of the shelf (frontier areas), and awards in predefined areas (APA) for mature parts.
"The numbered licensing rounds are a supplement to the APA rounds, an is important to the Norwegian Government's resource management. Regular rounds secure prospective acreage to the industry and can result in discoveries that maintain future employment and revenues", said Minister Tina Bru.