Norway's Equinor reveals its first energy transition plan ahead of advisory vote
Norwegian state-owned giant Equinor has released its first energy transition plan, providing an overview of how the company is progressing towards its 2050 net-zero ambition through short-term actions and medium-term ambitions.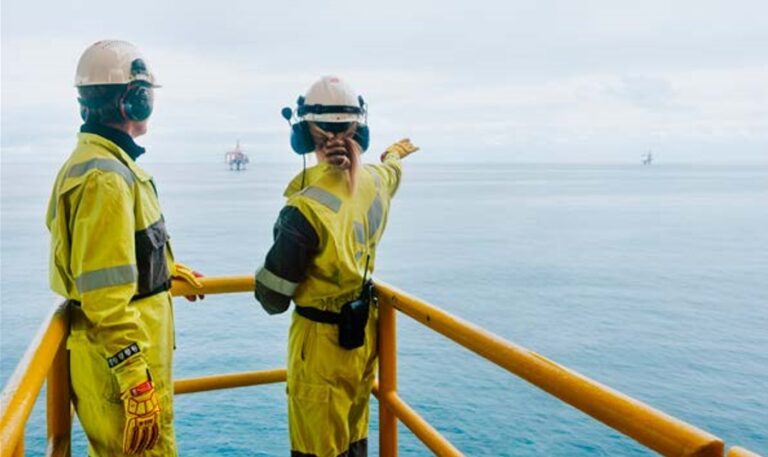 The Norwegian company was one of the first movers when it comes to net-zero commitments, announcing its plans to reduce the absolute greenhouse gas emissions from its operated offshore fields and onshore plants in Norway back in January 2020.
The plan will be submitted for an advisory vote by shareholders at the company's 2022 Annual General Meeting on 11 May 2022.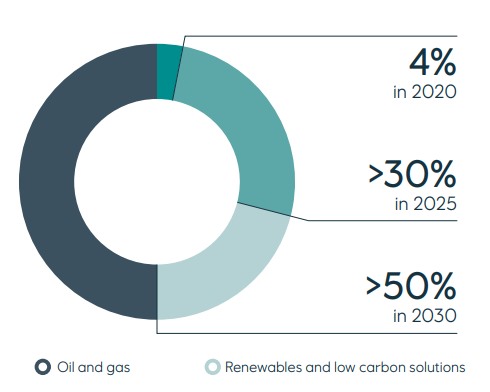 Jon Erik Reinhardsen, Chair of the Board of Directors in Equinor, commented: "To decarbonise society, we need to be effective agents of change in the energy transition. We have set a clear direction to apply our experience, competence and the financial muscle from oil and gas to new value-creating sectors of the energy system."
Equinor plans to apply its experience and competence from oil and gas to new sectors of the energy system and generate strong cash flow from a highly focused, carbon-efficient oil and gas business to fund its transformation. Furthermore, the company will continue to scale up investments in renewables, and continue developing and deploying the industrial value chains of the future in hydrogen and carbon capture and storage (CCS).
To meet the needs of society, Equinor will continue to produce oil and gas for the foreseeable future with an aim to excel in operational emissions management, maximising the efficiency of infrastructure in Norway, and optimising the international portfolio.
When it comes to accelerating investments in renewables, as part of its stated goal to become a leading global player in offshore wind, the Norwegian company has the ambition for a total of 12-16 GW of installed net renewable capacity by 2030 – five years earlier than previously announced. This would equal more than twice the total global offshore wind capacity installed in 2020.
Equinor's plans for growth in low carbon solutions are focused on hydrogen and CCS. Therefore, the company has established early positioning in CCS licenses and high impact hydrogen projects in Northwest Europe.
In February, the company strengthened its ambition and included a net group-wide emission reduction of operated scope 1 and 2 emissions by 50 per cent by 2030.
Equinor aims to achieve 90 per cent of this ambition through absolute reductions. Equinor noted that this move demonstrates that the company is taking action to reduce emissions under its operational control in line with a trajectory consistent with the goals of the Paris Agreement and a 1.5-degree pathway.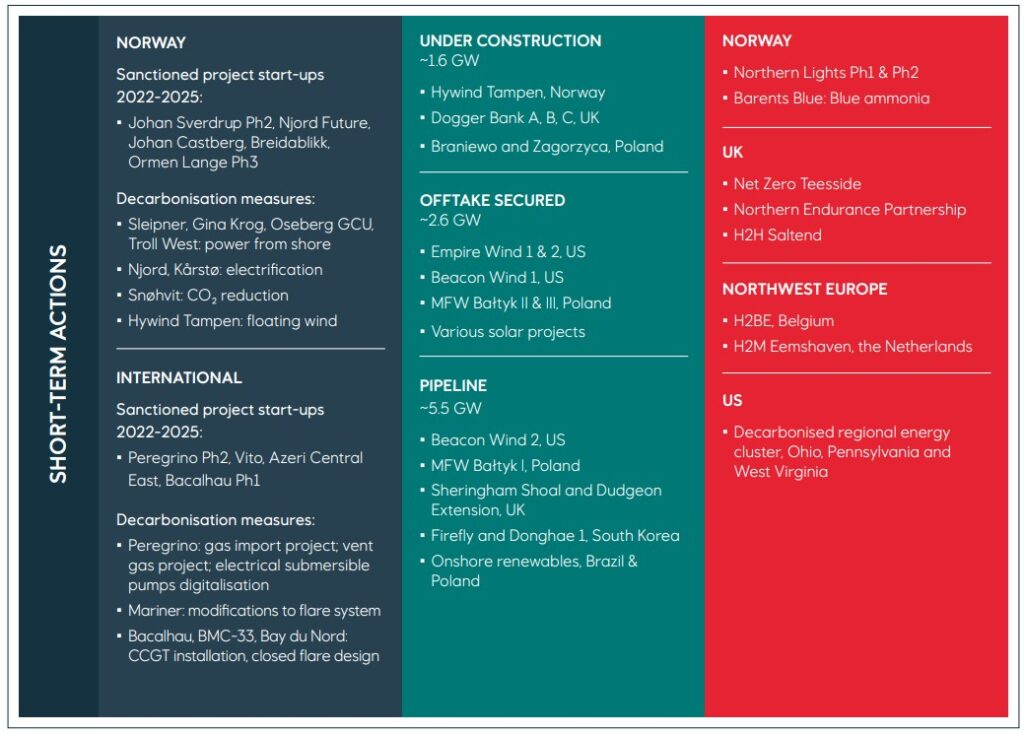 The Energy transition plan integrates key elements of Equinor's decarbonisation strategy with existing actions and ambitions. It includes information on capital allocation, policy engagement, risk and performance frameworks, and other enablers to deliver on the company's ambitions.
The plan was developed in close collaboration with key stakeholders and it is informed by climate science and scenarios from the International Energy Agency (IEA) and the Intergovernmental Panel on Climate Change (IPCC).
Seeing the energy transition as a massive, shared global challenge that will require coordinated action, Equinor said it is committed to being a proactive and constructive partner with governments as they put in place the necessary policy frameworks for the market to move towards a lower-carbon energy system. The Norwegian company believes that governments will play a key role as an enabler of the energy transition.