Norwegian player to take over new operatorship in North Sea
Norwegian oil and gas company Vår Energi has set the wheels into motion to take over new operatorship in the Balder area thanks to deals for two licences, including two existing discoveries, which will increase the firm's acreage positions in the North Sea off Norway.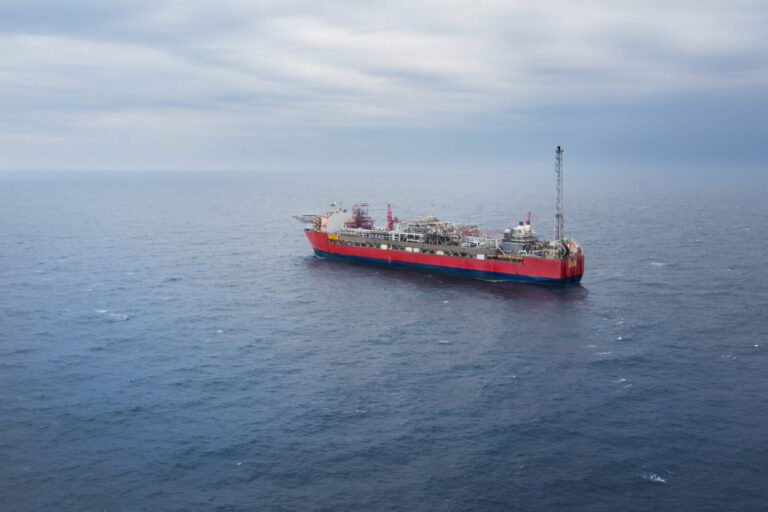 Vår Energi revealed on Monday that it was proposed as a new operator due to the deals it inked to acquire a 30 per cent ownership in production licenses (PL) 820S and 820 SB – located north of the Balder field in the North Sea – from Lime Petroleum, Pandion Energy and Lundin Energy Norway (now Aker BP). This transaction is pending government approval.
The PL820 S and PL820 SB licences – with the Iving and Evra discoveries – lie on the Utsira High area adjacent to the Vår Energi-operated Balder field, and just north of PL818 Orkja and PL867 Gjegnalunden.
Discovered in 2019 and appraised in 2021, the two North Sea discoveries encountered hydrocarbons in five separate reservoir layers. According to the Norwegian Petroleum Directorate, the discoveries contain recoverable resources of 1.82 million Sm3 of oil equivalent or some 11.45 mmboe.
Since the PL 820 S/PL 820 SB licences are located adjacent to existing infrastructure, which is now being upgraded to extend the facilities' lifespan, a tie-in of the discoveries within these licences is in line with the Norwegian Petroleum Policy and Regulation, which encourages regional co-ordinated developments to maximise value creation.
As Vår Energi also acquired PL 917 and PL 917B – west of the Balder field – from Lundin Energy Norway in an equity swap earlier this year, the firm explained that this provides it with the operatorship and 20 per cent additional equity share in return for reduced equity in PL 956 and PL 985. This partnership arrangement means that Vår Energi as the operator has a 40 per cent interest while its partners are Aker BP with the other 40 per cent and Suncor Energy Norge with the remaining 20 per cent. The Norwegian player confirmed that the transaction was approved by authorities.
Bjørn Thore Ribesen, VP Field development & Projects in Vår Energi, remarked: "We have a long-term growth strategy in the North Sea, and these acquisitions add new opportunities to an already robust portfolio. The acquired licenses will be worked as part of the further development of the greater Balder area. We are looking forward to developing new and more sustainable opportunities for future value creation from these licenses together with our partners."
Awarded in 1965, the Balder field in PL 001 is "the very first license on the Norwegian Continental Shelf (NCS)," according to Vår Energi, which is currently extending the lifetime of the field through the Balder X project, aiming to extend production beyond 2045.
To achieve its goals, the company has four ongoing projects, including Balder FPU life extension through a vessel upgrade and drilling new wells on the Ringhorne III and Ringhorne IV projects. The firm's plan for the Balder field also entails an upgrade of the FPSO Jotun and the drilling of 14 new production wells along with one water injection well. In addition, Vår Energi is considering drilling new exploration wells in the area.
When it comes to Vår Energi's other recent activities, it is worth noting that the Norwegian firm unveiled a simplified organisational structure along with management team changes in June 2022 to take full advantage of future growth opportunities.
The company's new organisational structure entails the establishment of two new business areas – Technology, Drilling and Subsurface and Project Development and Supply Chain Management – to provide expertise, projects, and products across the firm.