Norwegian wave energy company sets out to explore large-scale projects in India
Norwegian wave energy company Havkraft and Indian independent power producer Opera Energy have entered into strategic agreement to investigate the potential for the deployment of wave energy farms across various sites in India.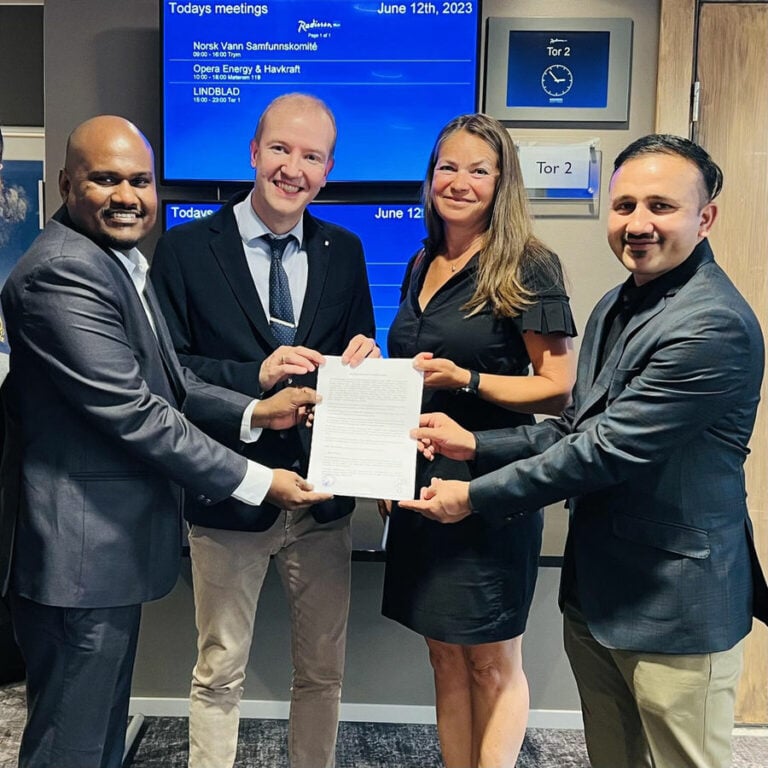 The collaboration aligns with India's comprehensive strategy for sustainable development and supports the nation's increasing demand for renewable energy solutions, according to Havkraft.
The partners will focus on evaluating the feasibility and viability of large-scale wave energy farms at multiple sites across India.
By leveraging Havkraft's advanced Havkraft N-class wave power plant technology, the parties will seek to harness the untapped potential of the Indian Ocean to generate clean and renewable electricity.
Opera Energy's managing director, Amit Kambariya, expressed his enthusiasm for this momentous step towards electrifying India using the country's local wave energy resources, hailing the Havkraft N-class wave power plant technology as the catalyst for this endeavor.
Kambariya said: "We are delighted to embark on this groundbreaking partnership with Havkraft. Together, we will explore the vast potential of wave energy in India, driving the green transition and meeting the escalating demand for energy. This collaboration will pave the way for a more sustainable and prosperous future."
Geir Arne Solheim, CEO of Havkraft, said: "We are proud to join forces with Opera Energy, a key player in the Indian energy market. Through this partnership, we aim to leverage Havkraft's cutting-edge wave power technology to accelerate the electrification of India. The abundant wave resources in Indian waters present an exceptional opportunity to foster sustainable economic growth and mitigate climate change."
The successful deployment of wave energy farms in India has the potential to deliver numerous benefits, including a significant reduction in greenhouse gas emissions, improved energy security, and job creation in the renewable energy sector.
Moreover, it will pave the way for a sustainable energy future and contribute to India's goal of achieving 40% of its total energy capacity from renewable sources by 2030.
Subscribe and follow
Offshore Energy – Marine Energy LinkedIn