Notice of order for Leiv Eiriksson rig following safety audit
Norwegian offshore safety body, the Petroleum Safety Authority (PSA), has given a notice of order to Ocean Rig regarding the working environment and emergency preparedness on the Leiv Eiriksson rig.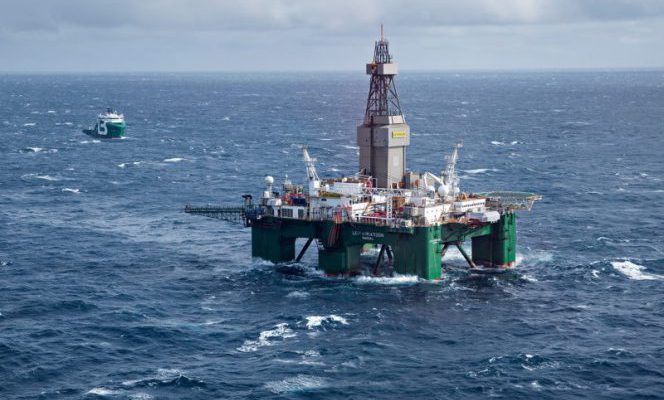 ---
The PSA said on Thursday that the notice of order was given to Ocean Rig following an audit, conducted from December 6-13, of the management of the working environment and emergency preparedness, the helideck, and the working environment on the Leiv Eiriksson rig.
To remind, Ocean Rig was taken over by Transocean following a $2.7 billion acquisition deal in December 2018.
The safety body added on Thursday that it identified extensive breaches of regulations and that it issued Ocean Rig with a notification of order.
The audit showed that Ocean Rig exercised defective systematic management of the working environment and emergency preparedness for the Leiv Eiriksson semi-submersible drilling rig.
Also, findings and deficiencies from a previous audit of emergency preparedness regarding the helideck and the working environment were not fully followed up or rectified.
Notice of order
The audit identified nine regulatory non-conformities linked to oversight and control of working environment risk; prioritization, implementation and follow-up of measures; noise exposure harmful to hearing; and follow-up of the working environment for contractors.
The other non-conformities included system for training and competence, evacuation routes, float-free function for forward rafts, lighting in lifeboats, and personal protective equipment (MOB suits).
PSA also said that the Norwegian Civil Aviation Authority identified a number of non-conformities and remarks concerning the helideck. The findings mainly related to obstacle conditions, the view from the helideck control station to the helideck, and training of the helideck crew.
Based on the observations during the audit, Ocean Rig was given a notice of order. According to the notification, Ocean Rig is ordered to review the company's management system for the working environment and emergency preparedness and associated work processes, which is intended to safeguard competence, surveys, risk assessments, rectification of faults and deficiencies, and improvements.
The work should include an analysis of why defects related to management of the working environment and emergency preparedness were not identified and corrected.
A time-delimited schedule for complying with the order shall be sent to the PSA by April 12, 2019. The schedule should describe how this work would be performed and followed up and when the order would be complied with.
The PSA added that it must be notified when the order is carried out.
Related news
List of related news articles