Novel marine connector links multi-use wind and wave offshore platform
Spanish company Ditrel Industrial has provided its novel marine connector Konekta2 to link a dynamic cable to the Blue Growth Farm project's multi-purpose floating platform installed offshore Italy.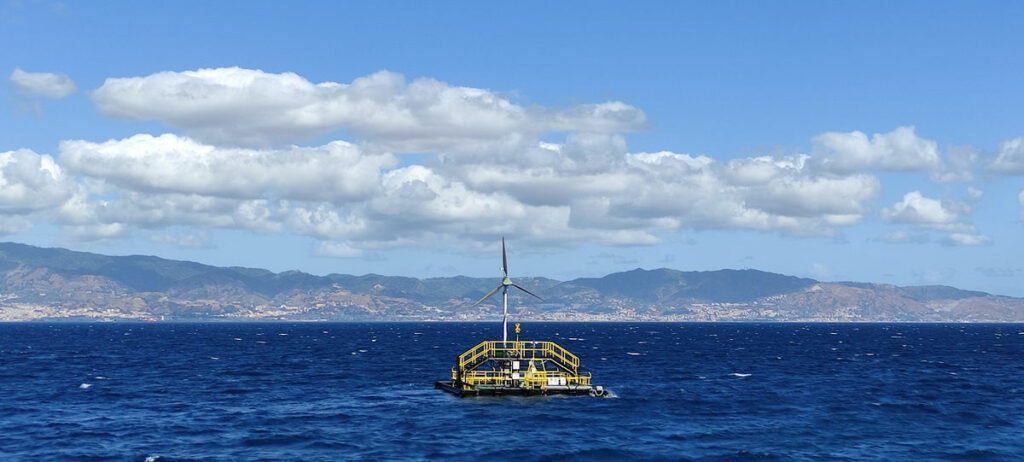 In mid-July, a team from Ditrel, Tecnalia, and CDA, conducted various technical tasks related to the deployment of Konekta2 connector under the supervision of Bureau Veritas and the support of the Natural Ocean Engineering Laboratory (NOEL).
Developed specifically as a single solution for connecting and disconnecting different energy converters in marine environment, Konekta2 was used for the first time in real-sea conditions for the Blue Growth Farm project.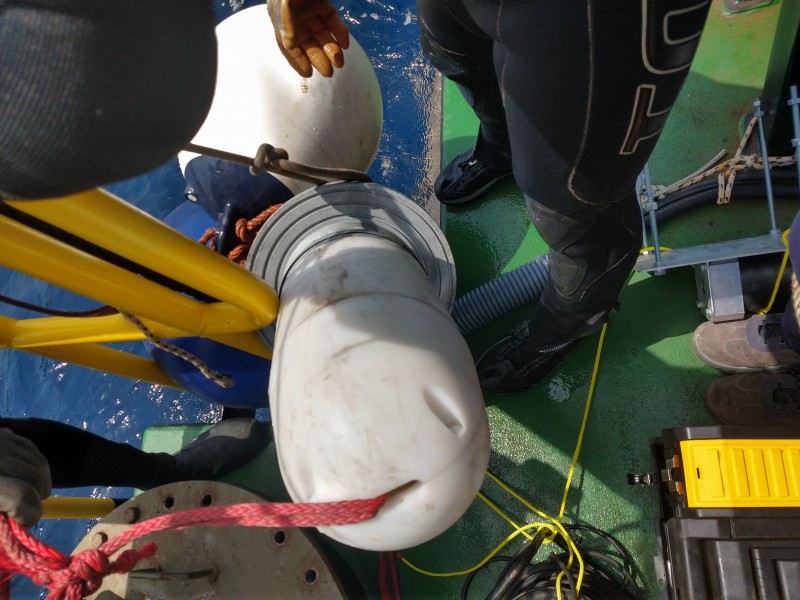 The operation included laying the cable on the seabed, and making the subsea connection from the platform itself. After the subsea laying of the dynamic cable, the connector was not manipulated by divers, auxiliary vessels or cranes for its connection, according to Ditrel.
All tasks were successfully performed in one day, even though the operation was originally estimated to take longer.
Francesco Boscolo from Tecnalia said: "It was very interesting to work on a floating platform, especially participating in the deployment and installation operations of dynamic cable and Ditrel's connector".
During the project, Tecnalia is collaborating with Ditrel, with the objective to increase the technology readiness level (TRL) of Konekta2 through testing the connection and disconnection on the 1:15 prototype of the multi-purpose platform that was deployed off Reggio Calabria in March 2021.
The platform is part of the Horizon 2020-funded project the Blue Growth Farm, which brings together 13 European partners, and aims to develop and demonstrate an automated, modular and environmentally friendly multi-functional platform for open sea farm installations.
Also, the goal of the project is to generate advanced industrial knowledge with a fully integrated and efficient offshore multipurpose floating platform, which provides a central protected pool to host an automated aquaculture system, capable of producing high quality fish, as well as a large storage and deck areas to host a commercial 10MW wind turbine and a number of wave energy converters.
The floating platform will remain at sea under the permanent supervision of NOEL until its planned decommissioning in October 2021, according to Ditrel.