NYK: Japan's 1st LNG dual-fuel LNG bunkering vessel launched
KEYS Bunkering West Japan Corporation (KEYS), a joint venture established by Kyushu Electric Power Co., NYK Line, Itochu Enex Co., and Saibu Gas Co., has launched its newest liquified natural gas (LNG) bunkering vessel.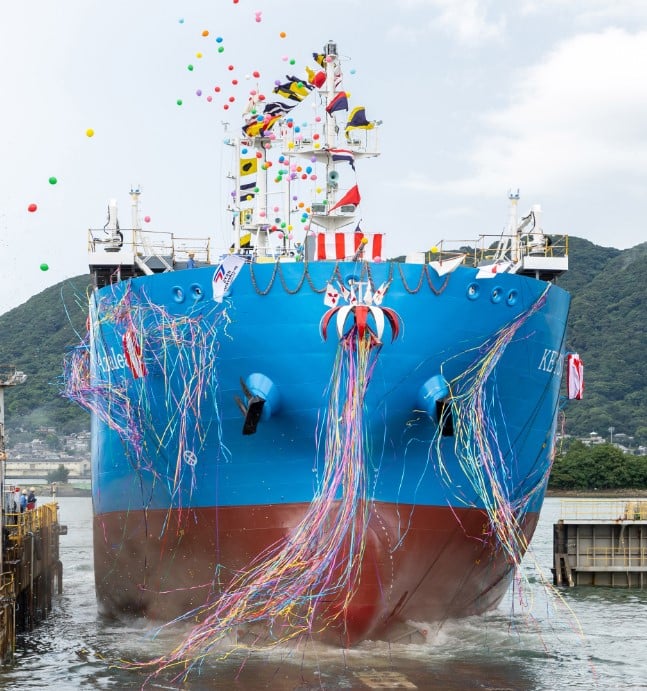 As informed, the company held a launching and naming ceremony for the vessel today (12 July). The 82.4-meter long ship was named KEYS Azalea. It was constructed by Shimonoseki Shipyard & Machinery Works' Enoura Plant owned by Mitsubishi Heavy Industries, Ltd.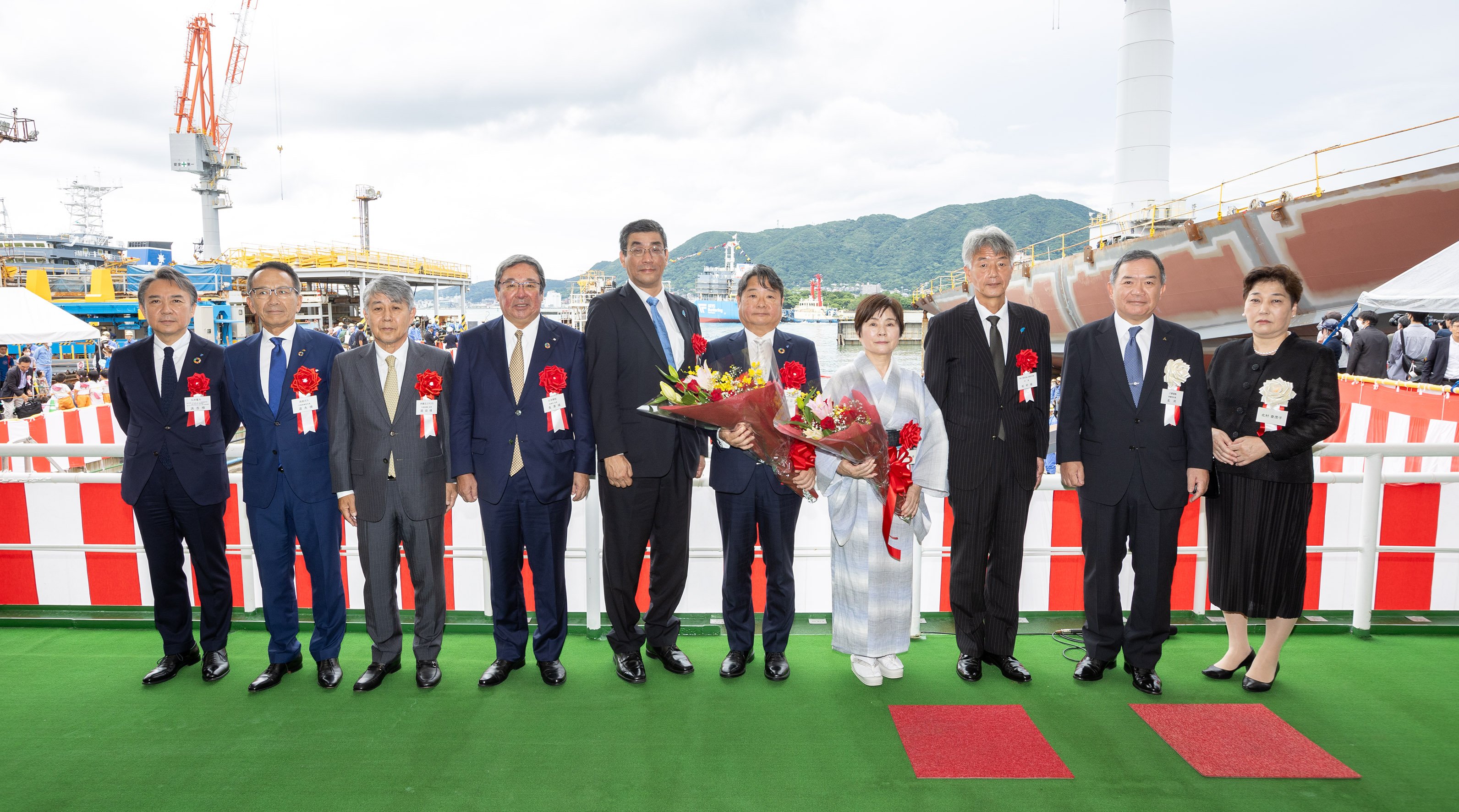 This LNG bunkering vessel will be Japan's first LNG bunkering vessel to be equipped with a dual-fuel engine that can operate on both LNG and fuel oil, NYK revealed.
The company expects that LNG will be a bridge solution for decarbonization, virtually eliminating sulfur oxide (SOx) emissions and reducing approximately 80% of nitrogen oxide (NOx) emissions, as well as 30% of carbon dioxide (CO2) emissions.
After delivery scheduled for March 2024, the LNG bunkering ship will participate in the LNG coastal transportation business, in addition to LNG bunkering for oceangoing vessels calling at ports in the Kyushu-Setouchi area.
This will be Japan's first LNG bunkering project to supply LNG to vessels over the vast Kyushu and Setouchi area, according to NYK.
Japanese shipping heavyweight NYK sees LNG as one of the suitable solutions as part of its decarbonisation strayegy. The use of LNG fuel combined with other energy-efficiency solutions such as hull modification is expected to contribute to a reduction of sulfur oxide (SOx) emissions by 99% compared to ships fueled by heavy fuel oil. Likewise, nitrogen oxide (NOx) emissions are set to be cut by 96%, and CO2 emissions by approximately 40% or more (per unit of transportation), according to NYK Line.
To accelerate its decarbonisation efforts, the firm has also recently signed a five-year strategic partnership agreement with the Global Centre for Maritime Decarbonisation (GCMD).