NYK: New Coal Carrier for HEPCO Delivered
On January 23, 2019, a new coal carrier that will be operated by Japanese shipping company NYK was delivered at Oshima Shipbuilding in Saikai city, Nagasaki prefecture.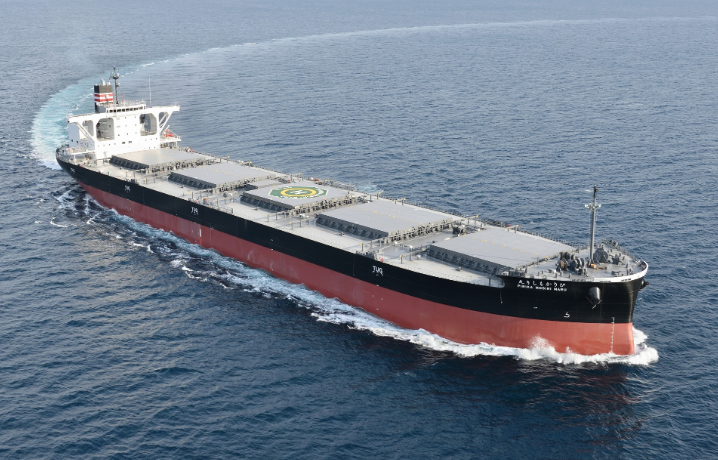 The 89,372 dwt newbuild, Pirika Mosiri Maru, will transport coal for Hokkaido Electric Power Co. Inc. (HEPCO).
According to NYK, Pirika Mosiri Maru, as the third generation ship, will succeed the first-generation vessel named Sapporo Maru which was delivered in 1984 as HEPCO's first coal ship, and the second ship named Shin Sapporo Maru which was delivered in 2002 and transported coal for the company until recently.
The Post-Panamax bulker is registered in Tomakomai port of Hokkaido and will be assigned to transport coal from Australia and Indonesia to the Tomato-Atsuma Coal Power Station of HEPCO's thermal power plant.
Pirika Mosiri Maru, which has a length of 234.99 meters and a width of 43 meters, is equipped with the binary cycle power generation system unit produced for ships, a system that utilizes exhaust heat from engine exhaust gas. The generated electric power will serve as auxiliary power and will reduce CO2 emissions by up to about 2 percent by decreasing fuel consumption.
Ordered in 2015, Pirika Mosiri Maru is owned by Belgium-based company Cobelfret and has a market value of USD 32.95 million, VesselsValue's data shows.