NYSHEX CEO: Digitization Is the New Normal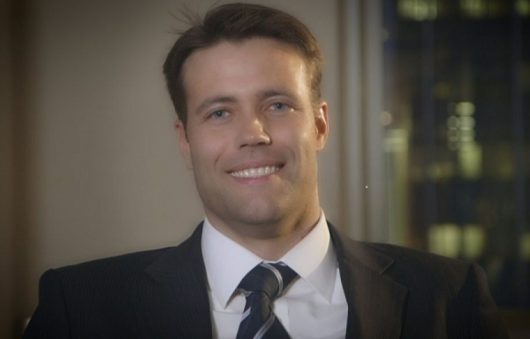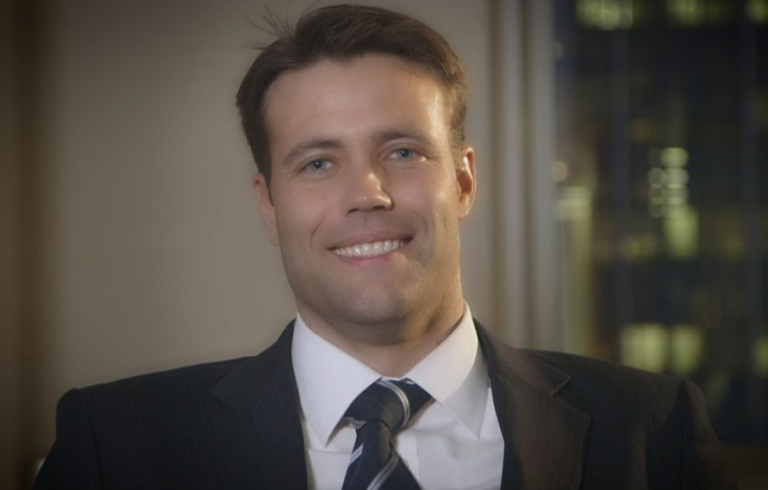 An unreliable and extremely volatile spot market and non-binding contracts in the container shipping industry, which has emerged from a considerably turbulent period over the past couple of years, has prompted the establishment of New York Shipping Exchange (NYSHEX), an exchange portal for shippers and carriers.
The digital platform aims to elevate the global cargo contracting process and provide the entire supply chain with more clarity.
Ocean liners and shippers have been faced with numerous headaches in the process of transporting cargo ranging from non-binding contracts, cargo rollings and blanking of sailings to no-show containers.
Such practices have proven to be very costly to all parties to a container shipment, further impacting the efficiency and productivity of the sector.
"NYSHEX, delivers a simplified and standardized digital solution that helps create a healthier more sustainable container shipping industry," Gordon Downes, CEO of NYSHEX, said in an interview with World Maritime News.
"The exchange is the first fixed price freight rate resource and contracting alternative that is fully enforceable and reliable for shippers and carriers. The NYSHEX Forward Contract provides an efficient, fair and digitally accessible option for the 21st century. Shippers, as well as carriers, pay liquidated damages when they don't fulfill their contract obligations."
In less than a year, NYSHEX has brought on six of the top global ocean carriers as members, representing a combined 52 pct of the global capacity (source: Alphaliner) – Maersk Line, Hapag Lloyd, CMA CGM, MOL, OOCL, and COSCO. These carriers currently have service offerings on NYSHEX for Transpacific East and West bound services. At this time, there are over 4,500 contract offers available on the exchange totaling over 160,000 TEU, Downes explains.
"Bringing on more ocean carrier members and their service offerings, along with increasing BCO shipper and NVO member adoption is our aim," he added.
"We see NYSHEX as an important advancement in digitizing the freight contracting process, as well as improving shipment reliability, and believe ocean carriers see this value. With each additional carrier that joins the exchange, our BCO shipper and NVO members benefit from more offerings and services to choose from."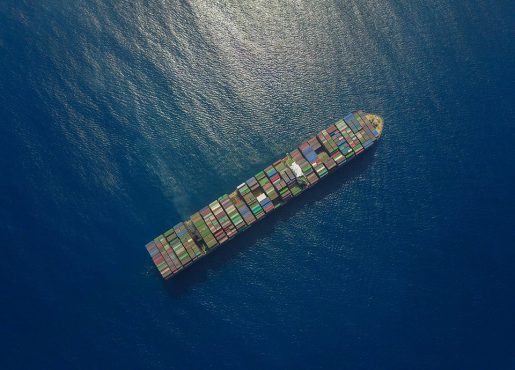 The new normal
The way of doing business in the container shipping sector has been described as a very outdated, risky and often resulting in productivity losses. However, there are some signs that digitalization is gaining traction in the industry.
Speaking about the overall sentiment among industry players when it comes to adopting digitization, Downes said the industry is advancing adoption of technology due to the advantages it brings.
"We've reached a point where technology has advanced to the advantage of the industry so adoption is accelerating and will continue to do so. In fact, the industry has hit that tipping point where digitization is the new normal.
"And, we think the sentiment to adopt and adapt to this new normal is warmly welcomed, and being driven from within the industry from leading carriers, shippers and NVOs. This is a fantastic sign and we are honored that we have members who are digitally progressive and eager to work collaboratively with us."
Downes believes that NYSHEX has picked a good timing for the establishment of its business and that the digital momentum will continue, putting NYSHEX in a stronger position.
The experiences from shippers and ocean carriers that have opted for NYSHEX have been positive so far.
"For our carrier members, they receive multiple benefits, such as improvements in vessel allocation planning, ability to price more dynamically, and to be more responsive to market changes. For our shipper and NVO members, they have uncovered a multitude of applications of contracting through the exchange – obvious benefits have been seen in time and cost savings, efficiency gains, and improved experience. 
"We saw some use the exchange in November to lock in space, equipment and price for Chinese New Year shipments. If we've learned anything, it is that our shipper members are creative and inventive. All have been benefiting from over 99 pct of contracted cargo sailing as planned and invoices being 100 pct accurate. Invoice disputes represent another pain point for container shipping so 100 pct accuracy is significant," Downes added.
Uncharted territory
Nevertheless, there are still some challenges taking into account that digitalization and blockchain technology are fairly new trends in the industry, an "uncharted territory".
The downside of Big Data is the enormous amount of information which needs to be processed, and a great deal of that information doesn't end up serving a practical purpose.
"As an industry, the biggest challenge we face is cutting through some of the noise of digitalization to identify practical technology that solves some of the real problems we face today. One of the great things about digitalization is that it contains a lot of promise for a better future, but it's really important not to lose focus on the practical applications for today," Downes said.
Finally, it can be concluded that digitalization is the future for the container industry that will transform how the sector operates resulting in productivity and reliability gains.
"The way forward is for the industry to adopt healthy, sustainable digital solutions, such as NYSHEX, to drive greater efficiency, productivity and to standardize and simplify container processing to benefit all," Downes concludes.
Interview conducted by Jasmina Ovcina Mandra, Editor, World Maritime News; Image Courtesy: NYSHEX, Pixabay