Ocean Cleanup Arrives at Great Pacific Garbage Patch
A pioneering project of collecting plastics from the ocean is hours away from kicking off.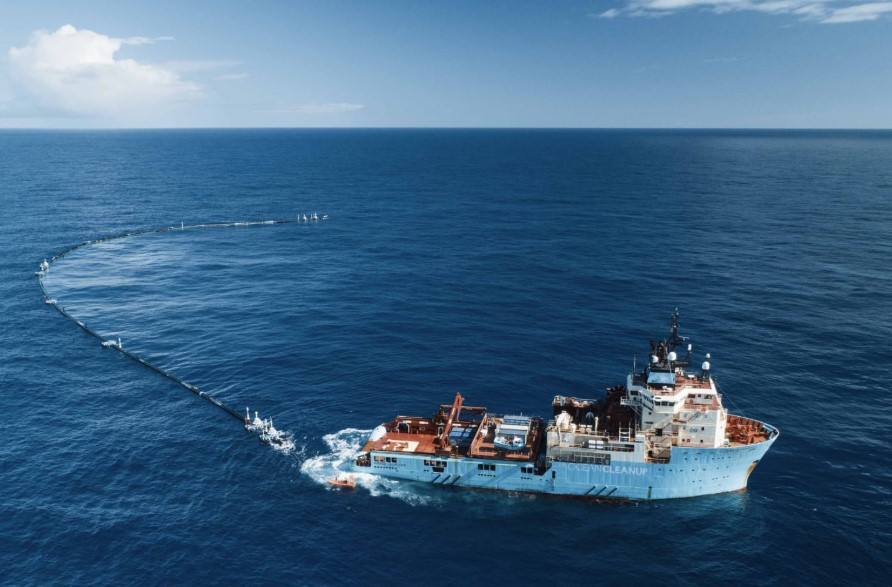 Namely, the Ocean Cleanup's System 001 has arrived at its final destination, the Great Pacific Garbage Patch, and activities are underway to put it into operation.
Maersk Supply Service's Maersk Launcher was in charge of towing the system to the heart of the world's largest accumulation zone of ocean plastics, situated halfway between Hawaii and California.
The Dutch foundation informed on Twitter that the crew is putting the system in its designated U-shape in order to be able to start collecting plastics. All activities are reported to be going smoothly.
Happening now: We have arrived at the deployment location in the heart of the Great Pacific Garbage Patch, and the crew is putting the system into its designated U-shape. The operation is going smoothly. More updates to come. pic.twitter.com/pHVFu1fgam

— The Ocean Cleanup (@TheOceanCleanup) October 16, 2018
The system, comprising a 600-meter-long U-shaped floating barrier with a three-meter skirt attached below, received the all clear to head for the garbage patch on October 2. It is designed to be propelled by wind and waves, allowing it to passively catch and concentrate plastic debris in front of it.
The clearance was obtained after the system passed its Pacific Trials, during which the system's endurance and performance were verified.
The Ocean Cleanup estimates the first plastic could be collected and returned to land within 6 months after deployment. Once successful, and if the funding is available, the organization aims to scale up to a fleet of approximately 60 systems focused on the Great Pacific Garbage Patch over the next two years.
World Maritime News Staff; Image Courtesy: The Ocean Cleanup