Ocean current-powered hybrid fuses with external oil equipment

EC-OG and a Cohort company Systems Engineering & Assessment (SEA) have completed dry integration trials linking a Subsea Control Module (SCM) to an uprated power source that exploits ocean currents to produce power.
In the integration trials at SEA's Aberdeen facilities, the SEA SCM operated and interacted with EC-OG's Subsea Power Hub, EC-OG informed.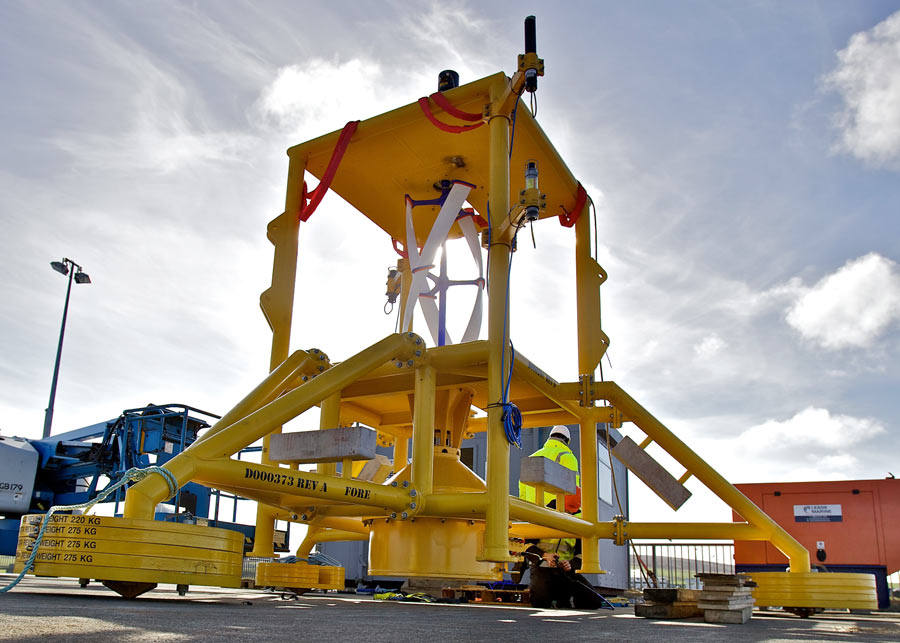 As independently retrievable units, SCMs are commonly used to provide well control functions during the production phase of subsea oil and gas production
During the integration trials, which were overseen by classification body Det Norske Veritas, the Subsea Power Hub successfully powered the SCM in both battery and turbine charge modes.
This demonstrated the stability of the output to the SCM during both charge and discharge of the internal batteries, according to EC-OG.
In an operational environment, the Subsea Power Hub would be installed on the sea bed and convert energy through vertical axis turbines that take advantage of natural ocean current flows.
Aside from energy conversion capabilities, the Subsea Power Hub also features an energy storage solution.
The next stage in this collaborative project will be a series of subsea trials that are due to take place in the near future, EC-OG noted.
Richard Knox, Managing Director at EC-OG, said: "This is a real milestone for EC-OG and we were impressed by the support from SEA and the number of operators who expressed an interest in viewing the integration. We worked closely with SEA to demonstrate to operators that our Subsea Power Hub system is capable of integrating with external equipment."
Manager Lewis Sim, SEA Business Development Manager, added: "Power and hydraulic cables within umbilicals deteriorate over a period of time. If we can demonstrate that SCMs can use alternative power generated locally their effectiveness in the offshore sector will increase significantly."
To remind, the Subsea Power Hub unit was successfully tested at the European Marine Energy Centre (EMEC) in November 2017.