Ocean Energy Europe applauds dedicated EU target for innovative renewables
Ocean Energy Europe has welcomed the inclusion of the 5% target for innovative renewable energy technologies as part of the revision of the EU Renewable Energy Directive (RED).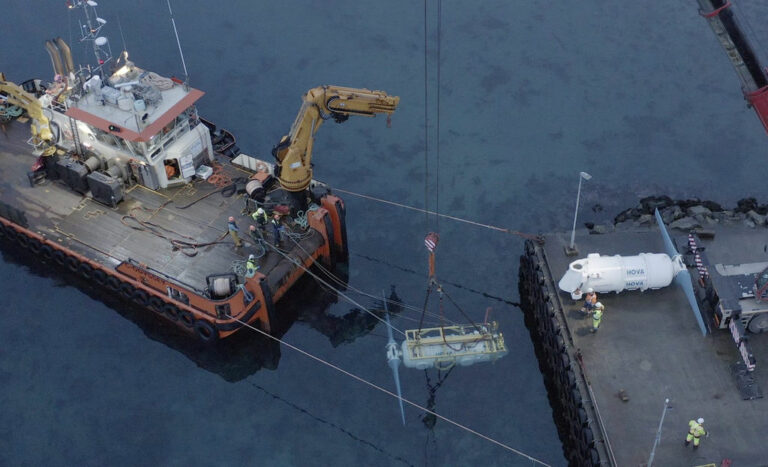 According to  Ocean Energy Europe, the inclusion of the innovation target in RED III gives a strong political signal, which will in turn will provide market visibility and speed up the deployment of innovative renewables.
To remind, the EU provisionally agreed new binding renewable consumption target for 2030 of minimum 42.5%, with the aim of reaching 45%. Also, the deal includes directive stating that 5% of new installed capacity between now and 2030 must come from innovative renewable energy technologies.
Rémi Gruet, CEO of Ocean Energy Europe, said: "The original RED started the global renewables revolution from Europe. This third iteration will keep Europe firmly at the frontier of innovation.
"Europe will install gigawatts of cheap wind and solar to make up the bulk of its electricity supply. The innovation target will ensure that innovative technologies like tidal, wave and others, can help to balance the grid and reduce consumer prices. Delivering electricity at different times and places will smooth out electricity peaks and lows and help us get rid of our dependency on Russian fossil gas.
"A 45% target, even with a 2.5% indicative element, and streamlined permitting, shows investors that Europe is open for business and can help to avoid a flight of investment and renewable projects to the US or China."
Subscribe and follow
Offshore Energy – Marine Energy LinkedIn