Ocean Sun to supply floating solar tech for 2MW project in India
SJVN Green Energy, a wholly owned subsidiary of India's state-owned SJVN, has signed a memorandum of understanding with Ocean Sun to develop a floating solar project in India.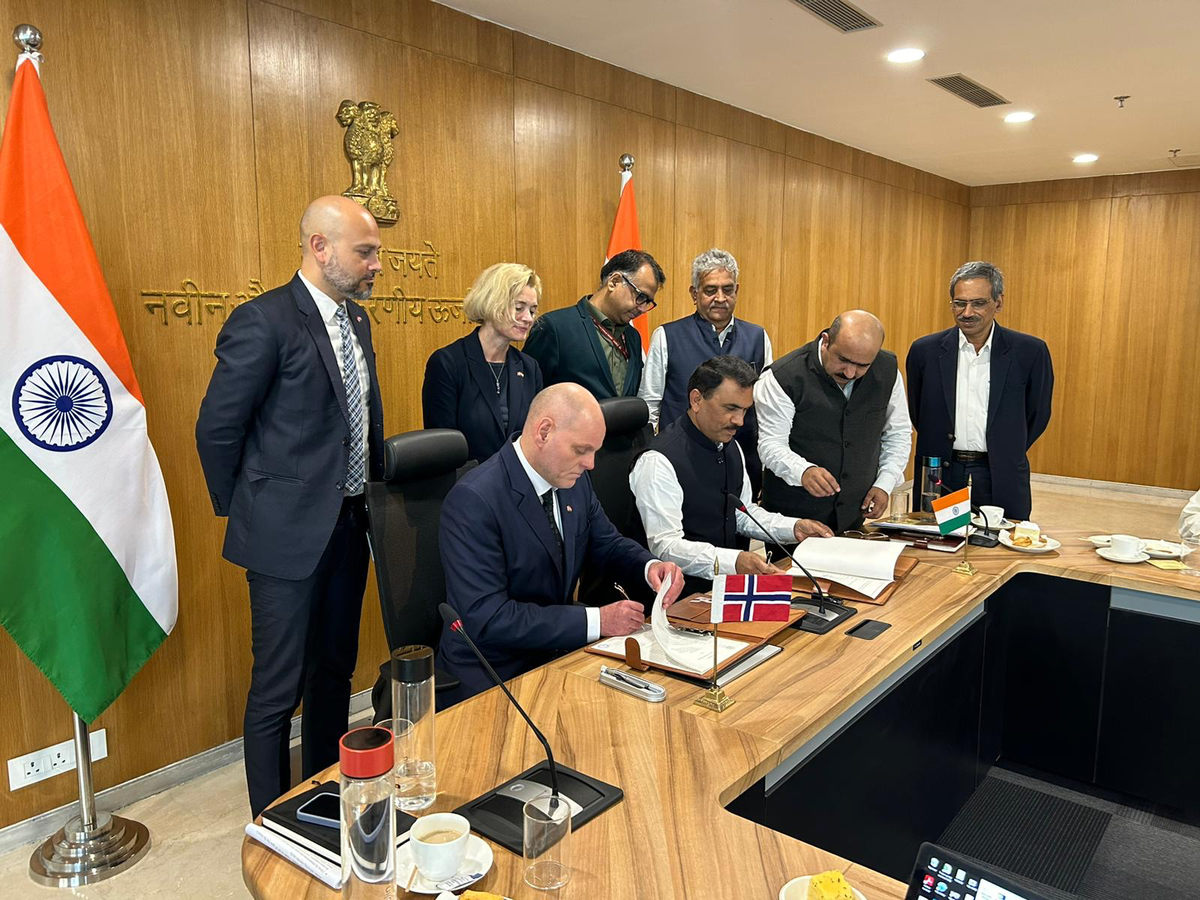 Under the memorandum of understanding, it has been agreed that SJVN Green Energy will develop and finance a pilot membrane-based floating solar project of about 2MW at a suitable location.
Technological support for the project will be provided by Norwegian-based floating solar company Ocean Sun, and the collaboration is expected to pave way for technology transfer and cooperation amongst the two countries.
Once the pilot project is up and running, the two companies said they might expand their collaboration for the deployment of this floating solar technology on large scale on lakes and along the vast coast line in the southern part of India.
Børge Bjørneklett, CEO of Ocean Sun, said: "The present memorandum of understanding represents a milestone for Ocean Sun in our quest for providing affordable renewable energy without scarifying valuable land. We are honored by the trust from SJVN Green Energy to pilot a new 2MW Ocean Sun floating power plant in India. We also wish to thank the Innovation Norway Team in New Delhi for invaluable support and for bringing the parties together."
Cristian Valdes Carter, director for India at Innovation Norway, added: "It has been a real pleasure working with Ocean Sun and SJVN developing a platform for joint projects, and we congratulate the parties on this milestone.
"This aligns well with Innovation Norway's strategy of bringing new green value chains to the international markets. India is well suited for implementing and scaling of new green technologies and Ocean Sun introduces a very relevant solution to the Indian market based on efficiency, robustness and flexibility."
Subscribe and follow
Offshore Energy – Marine Energy LinkedIn