Oceaneering to start clearing inter-array cable routes at Moray East OWF
Oceaneering International Services Ltd (OISL) is about to start clearing the inter-array cable routes at the Moray East site.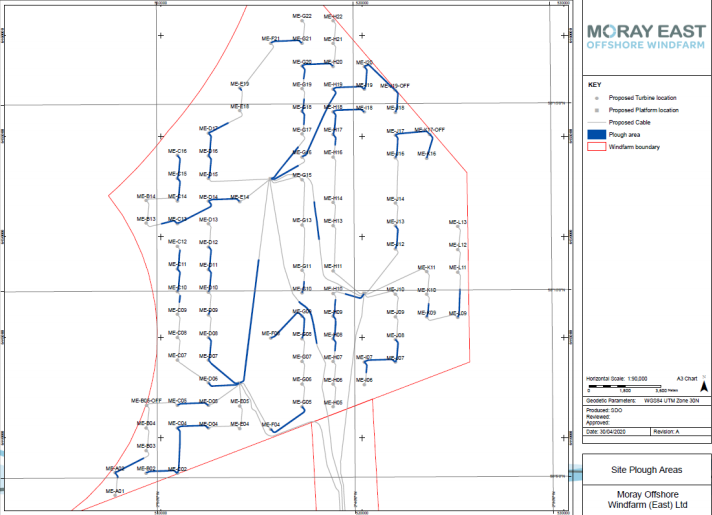 According to a Notice of Operations, boulder clearance at the export cable routes should finish on 12 May. Immediately after that, the same work at the inter-array routes is set to commence.
Clearing the inter-array cable routes, expected to start on 13 May, should take around 28 days.
OISL is carrying out the work using the AHTS vessel Havila Venus and its Route Preparation Plough RP15.
The tandem will create a 20-metre wide lay corridor in areas where boulder accumulations exist on the seabed. Following this, OISL will conduct pre- and post-lay surveys using a remotely operated vehicle (ROV).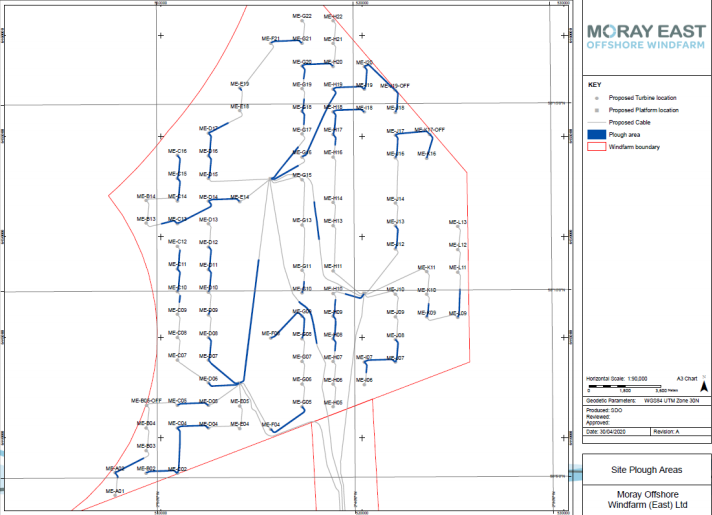 The same vessel and plough have been clearing the export cable routes since 26 April, in preparation for the upcoming cable lay and trenching works.
OISL secured a boulder clearance contract for the Moray East offshore wind farm at the beginning of April. Under the contract, the company is providing the vessel, route preparation tools, ROV, survey, and personnel.
In December 2018, Boskalis signed an agreement for the supply and installation of the inter-array cables. The company is in charge of the supply and installation of 102 66 kV inter-array cables.
Earlier that year, NKT inked the final binding agreement for the delivery and installation of export cable systems. NKT will deliver some 175 kilometres of 220 kV AC offshore export cables and install them, using its NKT Victoria cable-laying vessel.
The 950 MW Moray East offshore wind farm, comprising 100 MHI Vestas 9.5 MW turbines and three offshore substations, will be operational in 2022.