Odfjell Drilling acquiring stake in Norwegian floating wind developer
Odfjell Drilling is investing in Oceanwind AS with an aim to acquire a stake that would ensure a controlling position in the Norway-based floating wind company.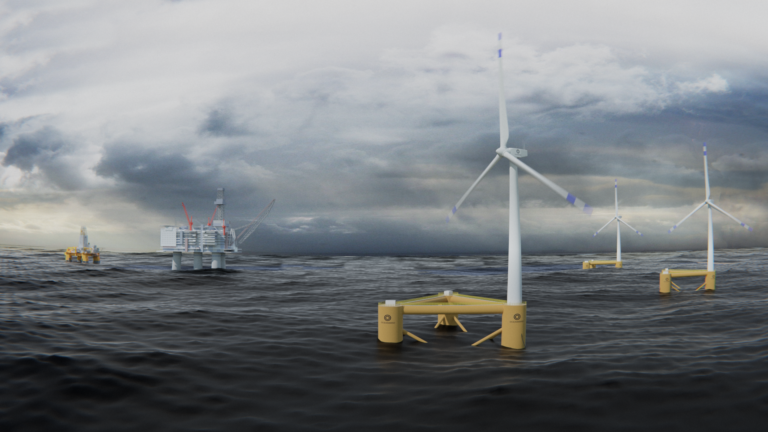 According to the Norwegian offshore drilling contractor, the move will support it on a path to zero-emissions drilling through projects that would connect its rigs to floating wind farms.
"Developing solutions to connect our rigs to offshore wind installations is one possible road to zero emission drilling. With ownership in Oceanwind, we are well positioned to make it a reality", said Per Lund, EVP Technology & Sustainability of Odfjell Drilling.
A long-term goal for Oceanwind is "to own and operate harsh environment floating offshore wind turbines" and, according to the two companies' press release from 27 August, both believe that partnering is a winning combination for further commercialising offshore wind energy.
"In 1971, Rederiet Odfjell made the final investment needed to complete the first floating drilling rig design ever created in Norway. This was the beginning of what we now recognise as Odfjell Drilling. I believe we are in a similar situation today", said Simen Lieungh, CEO of Odfjell Drilling AS.
"Our objective is to create value for our shareholders and society by leveraging almost five decades of competence in operating floating assets in harsh environments to develop a solid concept within offshore wind together with Oceanwind's founders. I hope this day is the beginning of a new chapter, and another major milestone in the company's history".
Oceanwind AS has been founded by a team that was part of Sway, a Norwegian technology developer that tested the Sway turbine in 2010/2011.
"In 2001, as founders of SWAY, we initiated the game-changing technology for floating offshore wind turbines. Almost twenty years later we have decided to enter the business of owning and operating such assets and become an important contributor to the reduction of fossil fuel emissions", said Oceanwind Founder Jon Erik Borgen and CTO/Founder Eystein Borgen.
Odfjell Drilling's buy-in is now subject to successful completion of the contemplated equity tranches, according to the company.