Odfjell rig spuds gas prospect in Norwegian Sea for Polish player
PGNiG Upstream Norway, a Norwegian subsidiary of Poland's oil and gas company PGNiG, has started drilling a gas prospect located in the Norwegian Sea, using a rig managed by Odfjell Drilling.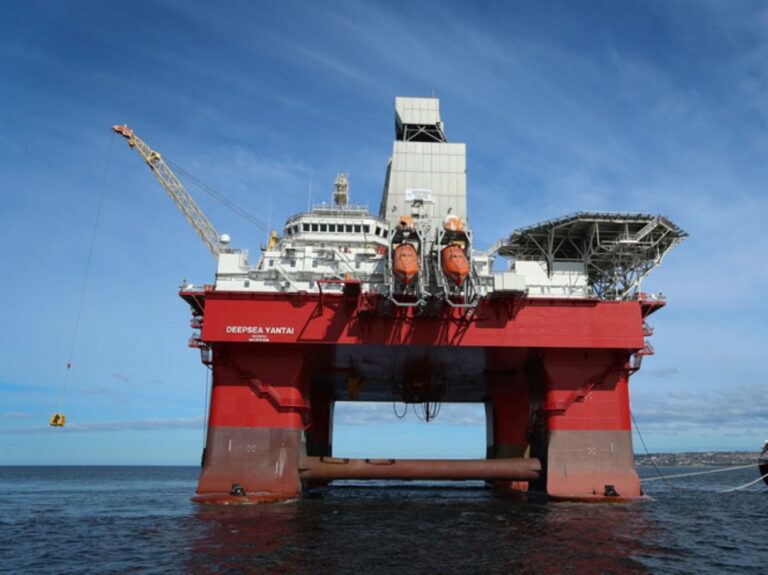 This comes two weeks after PGNiG secured a drilling permit for the Copernicus wildcat well from the Norwegian Petroleum Directorate (NPD) and more than two months after getting consent for exploration drilling in block 6608/1 from the Petroleum Safety Authority (PSA).
Copernicus, which is estimated to contain gross mean prospective resources of 254 mmboe with further potential upside to bring the total to 471 mmboe, lies on the Utgard High in the Vøring Basin region of the Norwegian Sea.
The drilling programme for the well 6608/1-1 S entails the drilling of an exploration well in production licence 1017, which was awarded on 1 March 2019 and is valid until 1 September 2026. As the operator of this licence, PGNiG Upstream Norway holds an ownership interest of 50 per cent and the other licensees are Equinor (40 per cent) and Longboat Energy Norge (10 per cent).
After PGNiG hired a rig for the drilling of the well in December 2021, its partner, Longboat Energy, revealed that these activities were expected to start between June and September 2022.
In an update on Monday, Longboat Energy announced the start of drilling operations on the Copernicus exploration well, explaining that the drilling of the prospect – undertaken by the Deepsea Yantai drilling rig – was expected to take up to eight weeks.
The Deepsea Yantai rig – former Beacon Atlantic – is owned by China's CIMC and managed by the Norwegian drilling contractor Odfjell Drilling. The rig received an Acknowledgement of Compliance (AoC) from the PSA in November 2019. This rig is of a GM4D design and is capable of harsh environment operation.
Helge Hammer, Chief Executive of Longboat Energy, commented: "We are pleased to commence the drilling of the second of three fully-funded, gas-focused exploration wells, with the drilling of the Oswig well, the first well in the series, also currently underway."
The Oswig well is operated by OMV Norge, a Norwegian subsidiary of OMV, and the drilling is being undertaken by the Maersk Intrepid jack-up drilling rig.
When it comes to PGNiG's most recent activities in Norway, it is worth noting that the Polish player disclosed a deal with Wellesley Petroleum in May 2022 to expand its footprint offshore Norway by acquiring a stake in an Aker BP-operated field to diversify gas supplies amid growing concerns about energy security.