Offshore watchdog orders Aker BP to secure consent for use of W2W vessel on Tambar
The Petroleum Safety Authority (PSA) has issued an order to Aker BP regarding obtaining consent before using a W2W vessel for accommodation on the Tambar field offshore Norway.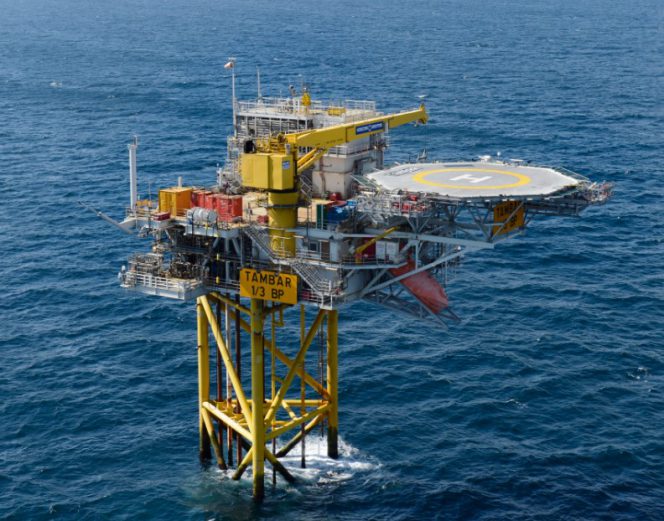 Following a discussion between Aker BP and the PSA regarding the company's plans to use a walk-to-work vessel with a motion-compensated gangway for accommodating personnel on the normally unmanned Tambar platform, the PSA gave Aker BP a notice of an order on June 28, 2018.
The PSA said at the time that the use of the vessel as described by Aker BP falls outside the current regulatory framework.
In accordance with the notice, the safety body issued an order to Aker BP. The company was ordered to obtain consent from the PSA before using a vessel for accommodating personnel who were to execute work on the Tambar platform.
Aker BP must also obtain a description of the vessel's design and systems for stability and positioning, describe how transport routes (gangways and possible cranes) between facility and vessel are designed to ensure that material handling and personnel traffic can take place in an efficient and prudent manner.
PSA also ordered the company to obtain results of an analysis of working environment conditions for personnel executing work on Tambar, including when they are on the vessel and have a statement from the elected union officers for the workers.
The safety watchdog added that the application for consent must be submitted no later than three weeks before the planned start of the activity. Consent must have been obtained before the activity begins.
To clarify, an order is an administrative decision and a strongly preventive instrument which is legally binding on the recipient, in this case, Aker BP. Before the PSA issues an order, it usually sends a notice of order to the affected companies which is neither an instrument nor a notice of sanctions.
Tambar field
Discovered in 1983, the Aker BP-operated Tambar is an oil field about 16 kilometers south-east of the Ula field in the southern part of the Norwegian sector of the North Sea. The water depth in the area is 68 meters. The reservoir lies at a depth of 4,100-4,200 meters.
The field has been developed with a remotely controlled wellhead facility without processing equipment and started production in 2001. The oil is transported to Ula through a pipeline. After processing at Ula, the oil is exported in the existing pipeline system via Ekofisk to Teesside in the UK, while the gas is injected into the Ula reservoir to improve oil recovery.
In 2017, a re-development project was initiated to extend the lifetime of Tambar with two new wells and gas lift, and an application for a license extension to 2028 was submitted.