OKEA buoyed up as first oil flows from Repsol's Yme field
Oil and gas company OKEA has confirmed the first oil production achievement at the Repsol-operated Yme field in the Norwegian North Sea.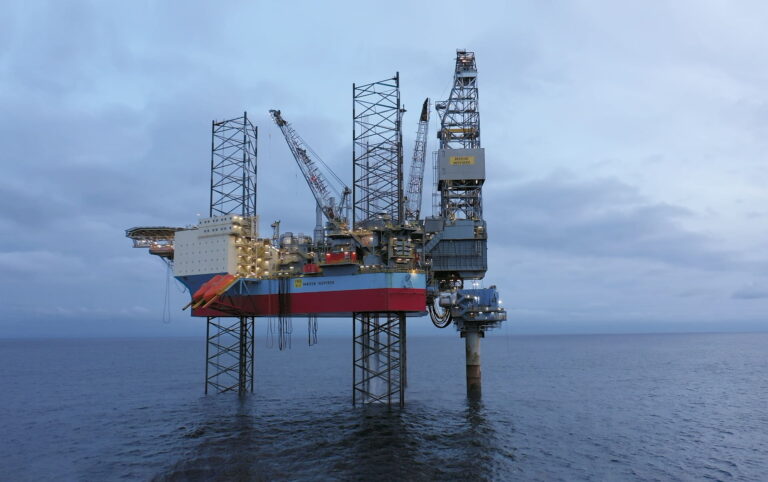 OKEA revealed on Monday that the Yme field had started producing its first oil. Repsol worked on the field redevelopment after submitting a revised plan for development and operation (PDO) to the Norwegian Ministry of Petroleum and Energy in December 2017, which was approved in March 2018.
In August this year, twenty years after the last time the field was on stream, the Norwegian Petroleum Directorate (NPD) granted Repsol the consent for the oil production start-up on the Yme field.
According to OKEA's statement, the expected recoverable reserves at the Yme field are estimated at approximately 10 million standard cubic meters of oil or 63 million barrels. OKEA's share is 9.4 million barrels of oil. The field will produce around 56,000 boepd at plateau, while OKEA's share will be at around 8,400 boepd at that point.
The field's average production net to OKEA is estimated at 5,600 boepd over the next 12 months. The company produced 16,315 boepd in the third quarter of 2021.
Svein J. Liknes, OKEA CEO, explained: ''First oil at Yme is a key milestone for OKEA. With production start in highly favourable market conditions, Yme will add significant positive cash flows going forward and further strengthen OKEA's positioning for the next growth phase."
Earlier this year, Maersk Drilling decided to sell its Maersk Inspirer jack-up rig to Havila, which would, in turn, lease and sell the rig to the Yme field licence, operated by Repsol, for a price tag of $373 million. As a result, Repsol took over the day-to-day operations of the jack-up rig on behalf of the Yme licence.
OKEA explains that the handover process and transaction are expected to be completed during the fourth quarter of 2021. The field was discovered in 1987 by Statoil in the southeastern part of the Norwegian North Sea in Block 9/2 and 9/5 in the Egersund Basin, located 130 kilometres from the Norwegian coastline.
It is one of the first oil fields on the Norwegian shelf to be redeveloped after the field was shut down in 2001 in response to low oil prices. The new development project for the field entails the engineering, procurement and installation of a new wellhead module on top of the existing facilities. OKEA assured that the main deliveries for the redevelopment project were done by Norwegian suppliers.
Repsol Norge holds a 55 per cent interest and operates the Yme field. Other partners are Lotos Exploration and Production Norge with 20 per cent working interest, OKEA with 15 per cent and KUFPEC Norway with 10 per cent interest in the field.