OKEA finds oil in Norwegian North Sea
Norwegian oil and gas company OKEA has made an oil discovery near the Brage field in the North Sea.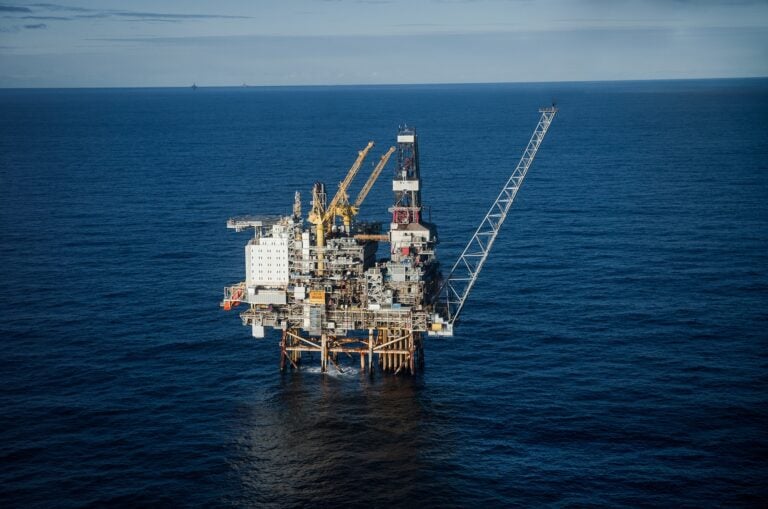 According to the Norwegian Petroleum Directorate (NPD), between 0.2 and 0.5 million Sm3 of recoverable oil was proven in connection with drilling well 31/4-A 13 E in the northern part of the North Sea.
Drilling of production well 31/4-A-13 D was also conducted. The well was extended to reach exploration targets in two different reservoirs, both of which were dry.
Wells 31/4-A 13 E and 31/4-A-13 D were drilled from the platform on the Brage field, which has been producing since 1993, NPD said. The field was proven in 1980 in reservoir rocks in the Statfjord and Brent Group and in the Fensfjord and Sognefjord Formation.
The Brage field is developed using an integrated production, drilling and living quarters facility. The oil is transported by pipeline to the Oseberg field and onward in the Oseberg Transport System (OTS) pipeline to the Sture terminal. A gas pipeline is connected to the Statpipe pipeline system.
Based on data collected during the drilling operation, a decision was made to drill a horizontal sidetrack, well 31/4-A 13 E, which encountered the Sognefjord Formation at 2147 meters below sea level, and proved oil in a sandstone layer of approximately 10 meters in reservoir rocks with moderate to good reservoir quality, NPD said, adding that the oil/water contact was not encountered.
In connection with the drilling of production well 31/4-A-13 D in the southern part of the Brage field, the well was extended to reach two exploration targets in a separate structure south of the field. The exploration targets were in the Sognefjord and Fensfjord Formation, and both were dry.
The well was not formation-tested, but data acquisition has been carried out, NPD added. The water depth at the site is 137 meters. The well has been permanently plugged and abandoned.
OKEA earlier this month brought on stream its first operated development project as a subsea tie-back to an existing platform in the Norwegian Sea.
The Hasselmus gas discovery is expected to recover approximately 1.65 GSm3 of natural gas and will restart the export of associated gas and NGL from Draugen.