OKEA looking to raise $100M via Oslo IPO
Norwegian oil and gas firm OKEA is planning to raise $100 million via an initial public offering and is going to apply for listing on the Oslo Stock Exchange.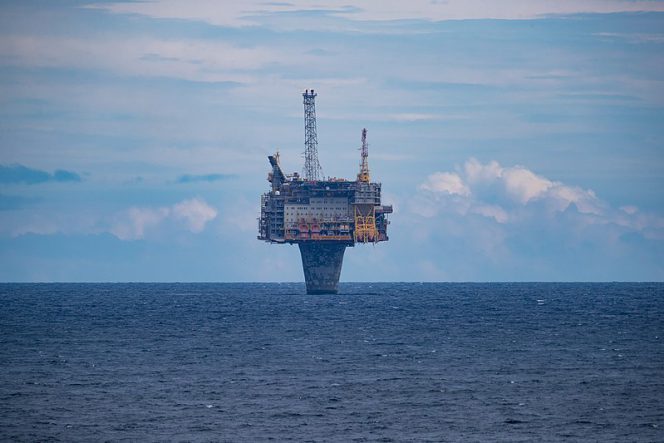 The company was founded in 2015 by – among others – Erik Haugane, the former CEO of Det Norske Oljeselskalp (now part of Aker BP) and Borten Moa, former energy minister in Norway with the aim to developed marginal fields offshore Norway.
The company last year bought Shell's interests in the Draugen (44.56%) and Gjøa (12%) fields for a total consideration of 4.52 billion NOK (~$566 million).
Prior to this, OKEA in 2016 bought 10% share in the Yme license on the Norwegian Continental Shelf (NCS) from WIntershall.
In a statement on Friday, OKEA said that the Draugen and Gjøa acquisitions brought it a diversified portfolio totaling ~90 mmboe 2P+2C resources, and a net production of more than 20,000 boepd.
"The production has a stable outlook that provides the Company with a strong free cash flow that will be redeployed into further organic and inorganic growth," OKEA said.
As operator, OKEA is planning to extend the life of the Draugen field to 2035 and beyond through a range of identified IOR and infill drilling opportunities.
OKEA further said: "In addition to realizing the material upsides identified in the currently producing assets, OKEA is actively pursuing a strategy of developing fields with less than 100 mmboe reserves. As the NCS matures further, a significant share of future production is expected to come from such fields, creating significant opportunities for OKEA as an agile independent specialized on this segment.
"OKEA's strategy has already proven highly valuable to the Norwegian society with the Company turning the Yme project from decommissioning to a robust and economically attractive field development with first oil expected in H1 2020.
OKEA is also maturing the Grevling / Storskrymten fields into a joint stand-alone development, which, if realized, will be OKEA's first operated field development and represent another example of OKEA's ability to identify opportunities, plus working up the three operated licenses awarded in the APA 2018.
Pursuing further M&A opportunities
Erik Haugane, CEO of OKEA, commented: "OKEA has quickly established itself as a material independent E&P company on the NCS and after the Shell Acquisition and successful finalization of integration of the Shell operator organization, we are well-positioned to execute our organic growth strategy and pursue further M&A opportunities. OKEA has ambitious targets for increased efficiencies and reduced development costs on NCS and is determined to be an active owner and operator, creating value for OKEA, its partners and the Norwegian state.
Major shareholders in OKEA are Bangchak Corporation (49.33%), Seacrest Capital Group (34.98%), and OKEA's founders Erik Haugane, Anton Tronstad, Knut Evensen, and Ola Borten Moe collectively own 3.78%.
The IPO will comprise a public offering to institutional and retail investors in Norway and a private placement to certain institutional investors internationally. The transaction, OKEA says, will likely consist of a primary offering of circa USD 100 million and may involve a secondary sale.
The Company's major owners and founders may reduce their ownership in connection with the IPO subject to demand and pricing, however, they will remain substantial shareholders after the IPO, OKEA said.
Haugane said:"The decision to proceed with an IPO marks a new and exciting chapter for OKEA. Through co-founding Aker BP and leading the company through its early-day growth phase, OKEA's management team has extensive experience from the public market and we are certain that a listing will enhance our ability to execute on OKEA's strategy and create value for our shareholders."
It is expected that the IPO will take place before the summer holiday in Norway (end of June 2019), however, the exact timing of the IPO remains subject to receiving the relevant approvals from the Oslo Stock Exchange and the Norwegian Financial Supervisory Authority, as well as the prevailing equity capital market conditions.
Related news
List of related news articles