One improvement point found during 'Deepsea Atlantic' safety audit
The Norwegian offshore safety body, the Petroleum Safety Authority (PSA), has found an improvement point during an audit of the Odfjell Drilling's Deepsea Atlantic rig.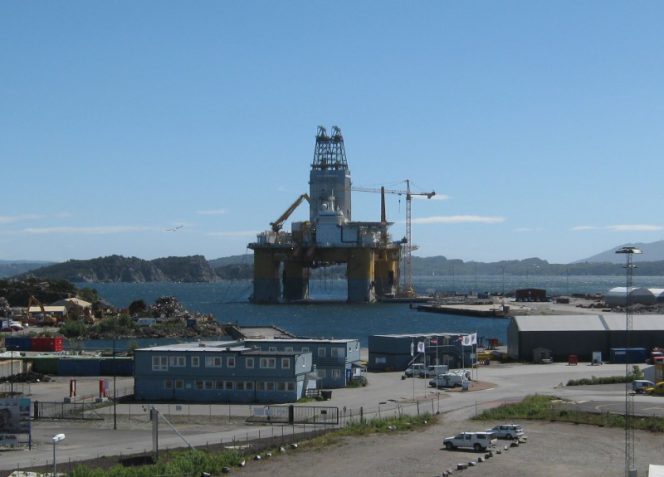 ---
The PSA said on Friday that the audit was conducted on September 3 and 4. It is worth mentioning that this was the first part of a two-part audit of structural safety on the Deepsea Atlantic.
Namely, the Deepsea Atlantic will be classified by February 2019. The PSA decided to perform an audit in 2018, divided into two phases – one of the operational/landside organizations and a subsequent audit involving an inspection on board at a yard, if the rig is brought into a yard.
In the first part of the audit, the offshore safety body wanted to see how facilities with an Acknowledgement of Compliance (AoC) were handled in operation, especially in respect of preparations for classification within structures and maritime systems.
The objective of the audit was to confirm, through presentations, discussions, and spot checks, that Odfjell Drilling's safeguarding of structural safety complied with regulatory requirements.
The safety watchdog said that no non-conformities were identified but that it did find an improvement point relating to the follow-up and verification of activities.
Odfjell Drilling was told to report on how the improvement point would be addressed by October 12, 2018.
As for the rig, the Deepsea Atlantic is a semi-submersible drilling rig of the MODU GVA 7500 type. The rig is operated by Odfjell Drilling. Deepsea Atlantic was completed in 2009. It is registered in Norway and is classified by DNV GL.
Deepsea Atlantic was issued with an Acknowledgement of Compliance (AoC) by the PSA in July 2009.
Related news
List of related news articles