OOCL Boxship Giant Hong Kong on Maiden Visit to Namesake City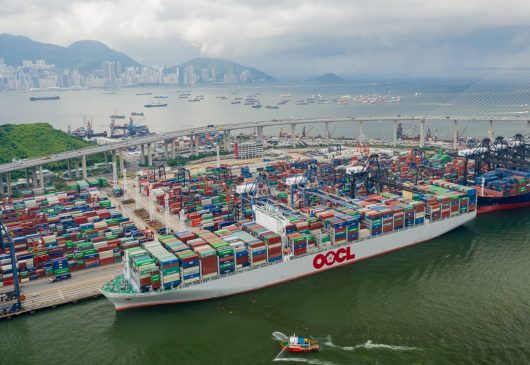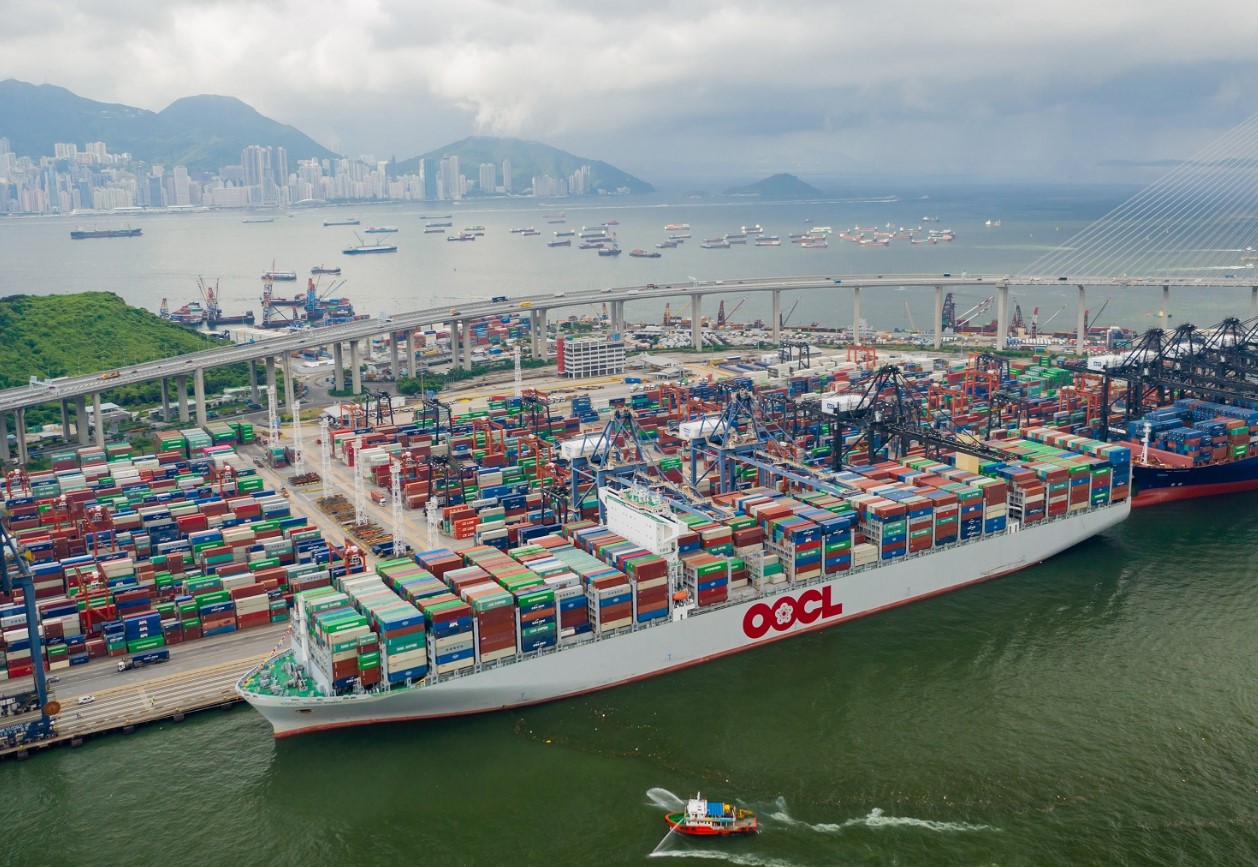 OOCL Hong Kong, once the world's largest boxship, arrived at the Port of Hong Kong on July 25 for its maiden visit to the namesake city.
The containership serves the Asia-Europe trade lane on the LL1 service and will head for the Port of Shanghai following the Hong Kong call.
The lead ship of the six G-class units visited Hong Kong on the 50th anniversary of Orient Overseas Container Line (OOCL).
"This is truly a milestone event for us at OOCL because the last time we welcomed a vessel with the same name in Hong Kong was back in 1995 which coincided with our company's 25th anniversary," Andy Tung, Co-Chief Executive Officer of OOCL.
Delivered by Samsung Heavy Industries in 2017, OOCL Hong Kong was the largest containership of its type ever built at the time, with a capacity of 21,413 TEU.
It is now surpassed by the Daewoo Shipbuilding and Marine Engineering-built MSC Gulsun, which is the first of a series of six 23,000 TEU units.
Image Courtesy: OOCL