OOCL: No Plan to Order New Ships at the Moment
Hong Kong-based container shipping and logistics service company Orient Overseas Container Line Limited (OOCL) doesn't plan to order any new ships at the moment.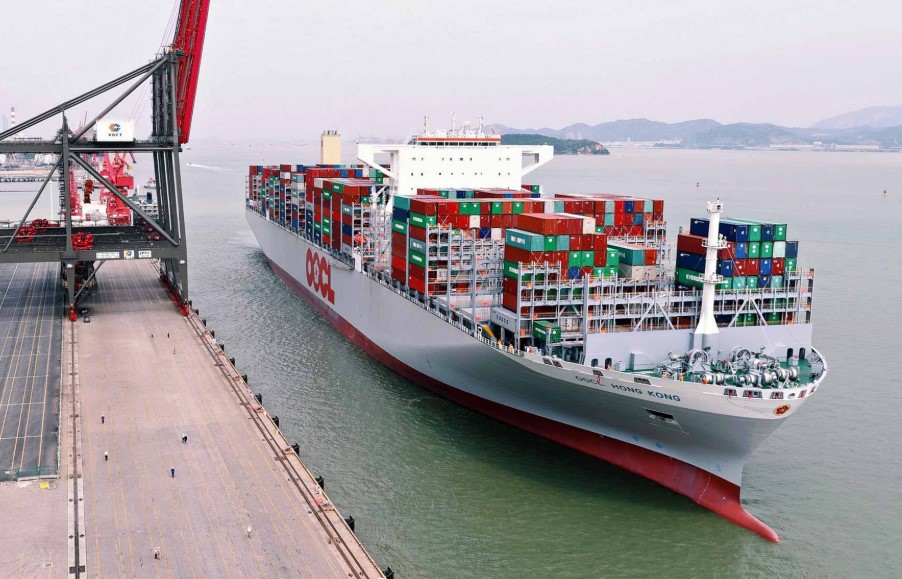 Stephen Ng, Director of Trades at OOCL, said this in a statement to World Maritime News when asked about the rumored 23,000 TEU sextet order.
Namely, various maritime media reports said earlier this week that OOCL was readying to order six LNG-ready 23,000 TEU containerships, following the completion of the sale of the Long Beach Container Terminal.
"Our company is constantly reviewing capacity requirement. There is no plan to order new ship at this moment," Stephen Ng said.
The terminal divestment is being pursued by COSCO Shipping Holdings' as part of its USD 6.3 billion takeover of Orient Overseas International Limited (OOIL), a concession required by the U.S. regulators in order to clear the merger.
OOIL's shipping arm OOCL holds a 40-year concession to operate the facility at the Port of Long Beach, which is one of the biggest gateways for imports into the US.
COSCO and Shanghai International Port (Group) concluded the acquisition of OOIL's shares on July 13, 2018. The merger will provide for a combined fleet of 400 vessels, with capacity exceeding 2.9 million TEUs including orderbook, Drewry's data shows.
The two companies will keep separate listing, branding, management and staff of COSCO and OOIL.
OOCL took delivery of the sixth and the last in a series of the company's 21,000+ TEU class ultra large container vessels (ULCVs) in January 2018. The 21,413 TEU boxships, OOCL Japan, OOCL Indonesia, OOCL Scandinavia, OOCL United Kingdom, OOCL Hong Kong and OOCL Germany, have been deployed on OOCL's Asia-North Europe Loop 1 (LL1) trade lane.
The company has no newbuids on order, according to the data from VesselsValue.
World Maritime News Staff