OOS International's newbuild SSCV awaits sea trials
Dutch offshore accommodation provider OOS International has informed that its newbuild semi-submersible heavy lift crane accommodation vessel (SSCV) OOS Serooskerke has been completed and is awaiting sea trials.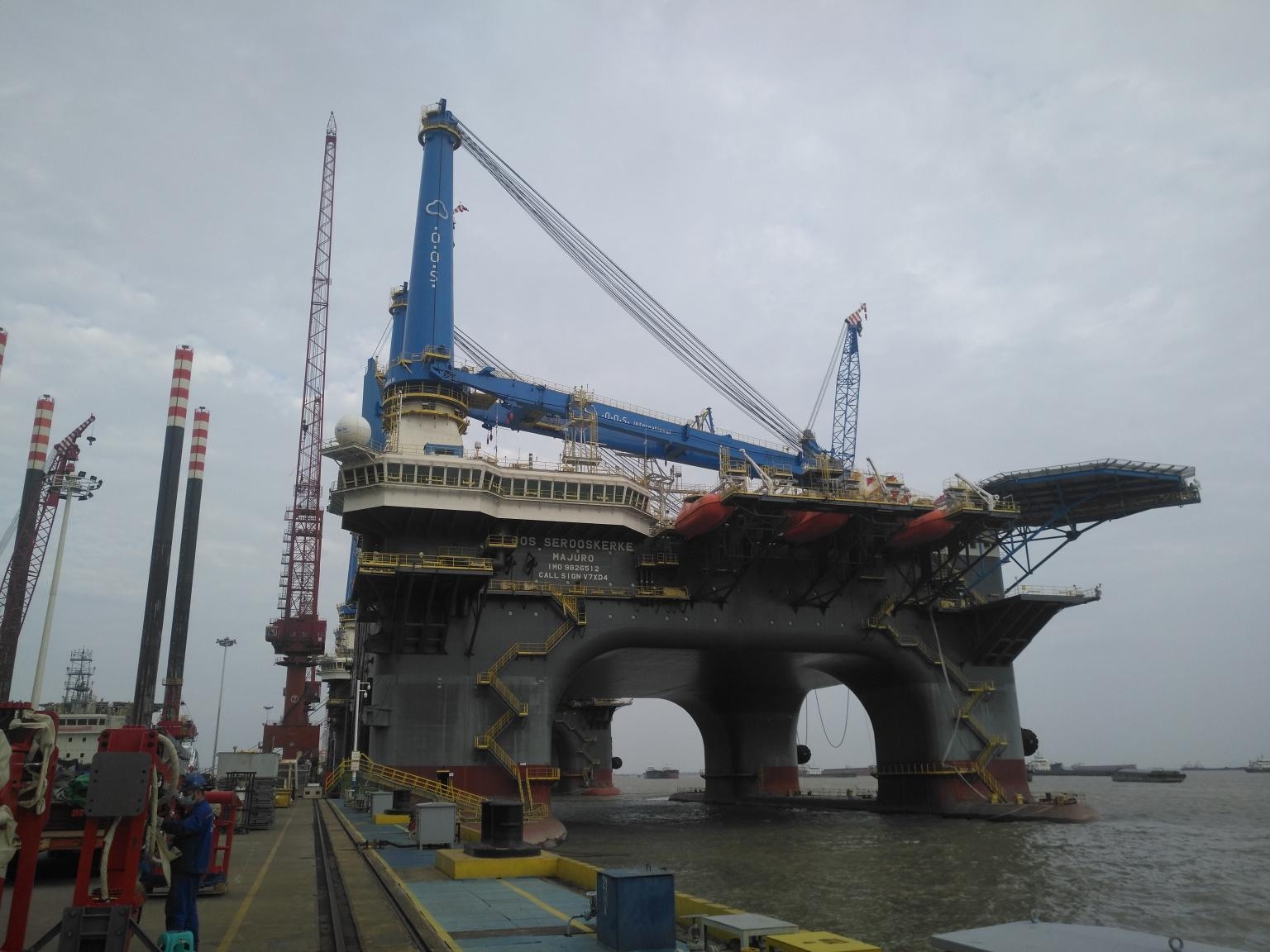 In a social media update on Friday, OOS said that the OOS Serooskerke vessel has been completed and currently sits along the quayside, preparing for sea trials and deployment.
On the other hand, both offshore mast cranes were installed on the OOS Walcheren vessel.
Both vessels are being built at the China Merchants Heavy Industries (Jiangsu) Shipyard.
OOS noted that the entire duration from lifting the offshore mast cranes off the barge and onto the OOS Walcheren took about 6 to 8 hours to complete, followed by stringent dimension control, surface preparation, welding and weld testing, which were completed in less than a week.
The company also added that the offshore mast cranes are currently being reeved up and the hydraulics system is being pressured up and tested before starting on the crane load test, which is expected to start in mid-June.