Operator appeals against Denmark's decision on Nord Stream 2 pipeline project
Nord Stream 2 AG, a subsidiary of Russia's Gazprom and operator of the Nord Stream 2 offshore gas pipeline in the Baltic Sea, has filed an appeal against the decision of the Danish Energy Agency (DEA) related to a construction permit for its pipeline.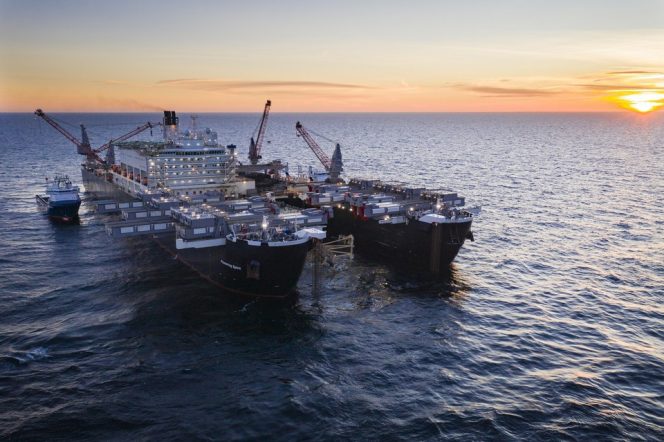 On April 17, 2019, Nord Stream 2 AG filed an appeal against the March 26th decision of the DEA related to the North-western permit application requesting the company to investigate and submit an environmental impact assessment (EIA), accompanied by a permit application, for a route south-east of Bornholm to the Danish Energy Board of Appeal.
The appeal claims that the decision is illegal. Consequently, the decision must be annulled such that the DEA proceeds with the granting of a permit for the North-western route for Nord Stream 2 without delay, Nord Stream 2 AG said on Tuesday.
"As a prudent project developer and in order to preserve the company's best interests Nord Stream 2 filed the appeal, but also on 15 April submitted a separate permit application for consent to lay the pipeline to the south-east of Bornholm," the operator said.
To remind, the operator has submitted a third application for a route through Danish waters while accusing Denmark of making deliberate attempts to delay the project by asking for the third route option. This third application for the pipeline route through Danish waters was submitted on Monday, April 15 more than two years after submitting the first application.
The third application, together with the Environmental Impact Assessment (EIA), covers a route in the Danish exclusive economic zone (EEZ) in the waters south of Bornholm.
Nord Stream 2 already has two pending applications with the DEA. The operator claims that both of these permits have shown that all technical and environmental prerequisites are fulfilled and a construction permit could be granted for either route.
In a statement earlier in April, Nord Stream 2 AG accused Denmark of deliberately trying to delay the project: "Asking for a third route option to be developed, despite two fully processed, ready-to-be-permitted applications on the table, can only be seen as a deliberate attempt to delay the project's completion."
Nord Stream 2 was designed as two parallel 48 inch lines, roughly 1,200 kilometers long, each starting from south-west of St Petersburg and ending at German coast, Greifswald. Nord Stream 2's natural gas pipelines will have the capacity to transport 55 billion cubic meters (bcm) of Russian gas a year to the EU, for at least 50 years.
Denmark is not the only country where the giant pipeline project has faced obstacles. Namely, the Nord Stream 2 gas pipeline project has been under fire from the European Parliament as well as a number of U.S. senators last December who called for its cancellation due to security reason.
Offshore Energy Today Staff
---
Spotted a typo? Have something more to add to the story? Maybe a nice photo? Contact our editorial team via email.
Offshore Energy Today, established in 2010, is read by over 10,000 industry professionals daily. We had nearly 9 million page views in 2018, with 2.4 million new users. This makes us one of the world's most attractive online platforms in the space of offshore oil and gas and allows our partners to get maximum exposure for their online campaigns. 
If you're interested in showcasing your company, product or technology on Offshore Energy Today contact our marketing manager Mirza Duran for advertising options.