Palfinger to supply cranes at Seagreen offshore wind project
Palfinger has secured a contract to deliver 114 cranes for the transition pieces at the Seagreen offshore wind project in Scotland.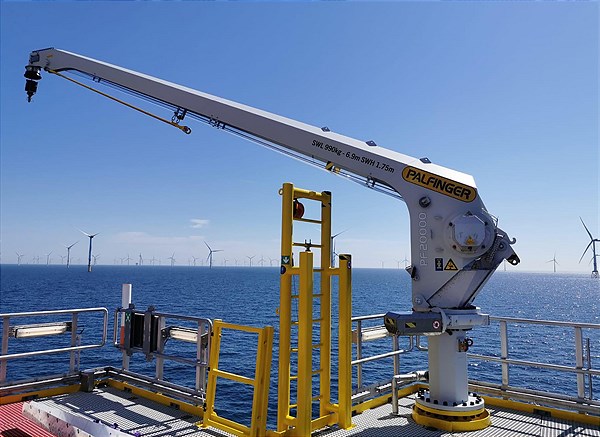 Palfinger will supply its PF20000-7 LDB fixed boom cranes which have a lifting capacity of 990 kg and a minimum hoisting height of 35 m.
The company's long-term dealer Outreach Offshore will give waterfront support to the project, as well as provide equipment service, training and spare parts when the equipment comes into full operation.
"Our outstanding cooperation with the Seagreen project team led to this huge achievement for our installed base in UK waters and the North Sea," said Rupert Reischl, Palfinger's Global Sales Manager Wind Cranes.
"Our special thanks go to Outreach Offshore, who provide quick and impeccable local service to our clients in this area. In the end, it was our firm and long-standing partnership that won the Seagreen bid."
Seagreen, owned by Total and SSE Renewables, will feature 114 MHI Vestas 10 MW turbines situated over 27 km from Scotland's Angus coastline.
The 1,075 MW project is expected to be operational in 2022/2023, when it will become Scotland's largest offshore wind farm.