Panoro: Tortue field reservers given a boost
BW Energy's Tortue field reserves in the Dussafu block offshore Gabon have increased, Panoro, a partner in the field has said, citing independent resource report.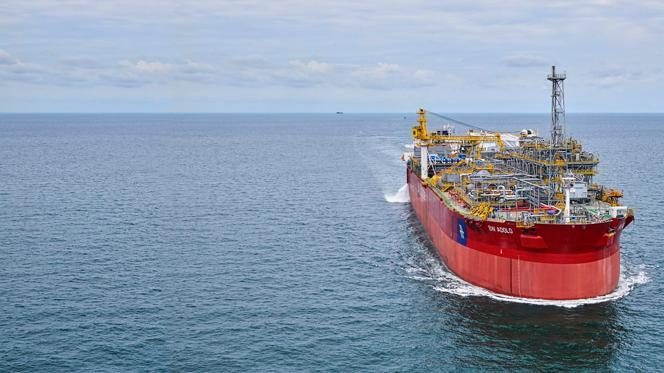 The Tortue is one of five existing oil discoveries in the Dussafu Exclusive Exploitation Area ("EEA") in which Panoro currently holds an 8.33% working interest.
As a result of the successful 2018 development drilling campaign at Tortue, previously reported Contingent Resources from the western flank of the field have now been re-categorized as reserves. Consequently, the 2P gross remaining reserves at Tortue have substantially increased by 11.6 million barrels, approximately 50% higher as compared to year-end 2017, Panoro said on Tuesday.
The remaining reserves are calculated after deducting 1.2 million barrels produced during 2018, Panoro said, adding that the NSAI estimates are based on a total of 6 wells at Tortue. The NSAI reserves review does not yet include the other 4 discovered fields in the EEA (Ruche, Ruche North East, Moubenga and Walt Whitman) which will be updated in due course.
In addition, the independent reserves review also does not include prospective resources associated with the numerous prospects and leads already identified within the EEA.
NSAI has calculated the following estimates for the total gross economically recoverable oil reserves as at December 31, 2018, derived from the assumed production from six oil wells at the Tortue field (compared to four wells previously:
Proved (1P) reserves of 25.9 MMbbls 
Proved + Probable (2P) reserves of 35.1 MMbbls 
Proved + Probable + Possible (3P) reserves of 48.3 MMbbls
Three cargoes sent
Following first oil in mid-September 2018, gross production from Tortue totaled 1.2 million barrels during Q4 2018, which included a number of well shut-ins and pressure build-up tests.
For the full 2018 fourth-quarter gross production at Tortue was an average of 11,800 barrels of oil per day. Average opex per barrel for the period was $23 per barrel including various one-off costs associated related to the field start-up. The first cargo of approximately 550,000 barrels of oil from Dussafu was successfully offloaded from the BW Adolo FPSO on December 2, 2018.
The achieved price was approximately $56 per barrel. The second lifting of 310,000 barrels of oil for the Government of Gabon was completed later that same month.
Panoro said production during January 2019 continued strongly, with the monthly average of 12,977 barrels of oil per day. The third lifting of 650,000 barrels of crude was achieved at the beginning of February, with a sales price of approximately $59 per barrel.
"Given the largely fixed operating cost base of the FPSO development, opex per barrel is highly dependent on production rates. Panoro estimates that opex per barrel will optimize once Phase 2 production is on line. Phase 2 Planning Phase 2 planning activities are underway with drilling due to start in the second half of 2019," Panoro said.
To remind, BW in late November 2018, sanctioned the second phase of its Tortue development. The second phase entails drilling of four additional horizontal development wells, tied back to the FPSO with a budget of $275 million.
In this second phase of Tortue, up to four development wells will be drilled in the Gamba and Dentale reservoirs with production start-up of the phase 2 wells projected for the first quarter of 2020. Once all the Phase 1 and Phase 2 wells at Tortue are in production, targeted initial rates are anticipated to be over 20,000 barrels of oil per day from Tortue. The Phase 2 drilling program will also comprise of at least 2 exploration wells in the Dussafu PSC.
Related news
List of related news articles