Parkmead agrees 'in principle' to become Platypus operator
Independent oil and gas Parkmead has agreed 'in principle' to take over operatorship of the Platypus project in the North Sea from Dana Petroleum.
Earlier this year, Dana Petroleum announced that it would be abandoning the Platypus gas project, located in the UK sector of the North Sea.
At the time, a spokesperson told Offshore Energy that the decision to abandon the project and the P1242 licence was made after 'careful consideration' and a review of Platypus.
Parkmead said on Wednesday that it agreed in principle to become the operator of the project, subject to regulatory approval.
It entered advanced commercial discussions with the Platypus supply chain, as well as progressing discussions with the OGA and also Perenco UK, the operator of the Cleeton host facility.
Parkmead added that there was potential for additional gas volumes from the adjacent Platypus East structure which could be tied into the planned Platypus infrastructure.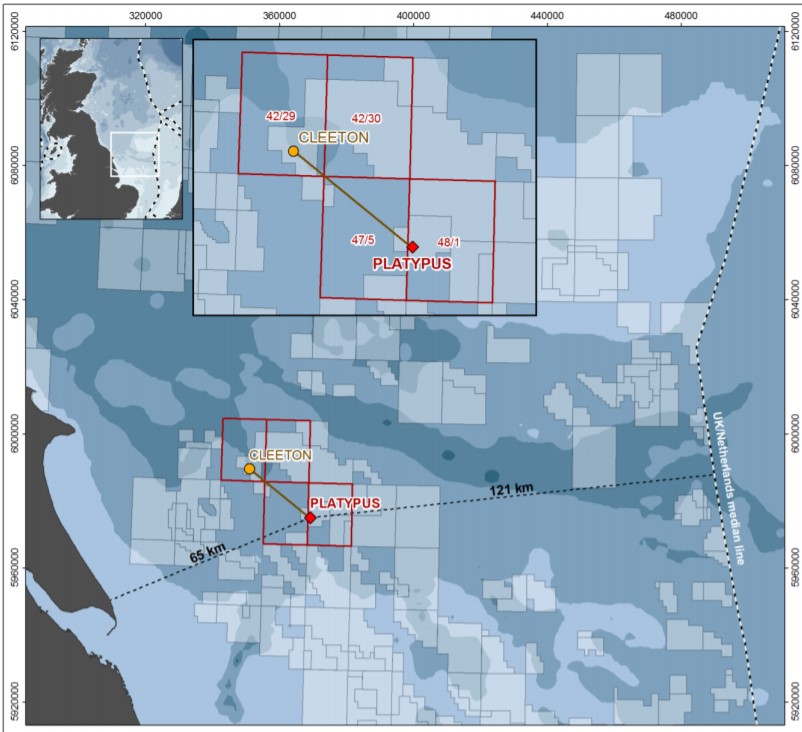 As for the Platypus field, it is in the UK Southern North Sea in Blocks 47/5b and 48/1a, some 18 kilometres northwest of the West Sole gas field and 15 kilometres southwest of the Babbage field.
The gas field was discovered in 2010 and was successfully appraised with a horizontal well in 2012 which was flow tested at a rate of 27 million cubic feet of gas per day – approximately 4,600 barrels of oil per day on an equivalent basis.
The mid-case recoverable gas reserves from Platypus are expected to be 103 billion cubic feet, with peak gas production of over 60 million cubic feet of gas per day.
Dana filed a draft field development plan and environmental statement for the Platypus gas project to the UK authorities in October 2019. The project was expected to be sanctioned in the second quarter of 2020 and first gas was expected in the first quarter of 2022.
It was envisioned that the field will be developed by drilling two subsea wells into the gas reservoir with both wells tied back to a new subsea manifold in Block 48/1a. Under the plan, production will be routed via a new production export pipeline passing through Blocks 47/5 and 42/30 to the existing Cleeton wellhead platform in Block 42/29.