Partners secure funds to drill Buffalo well this year
Australia's Carnarvon Petroleum is advancing its Buffalo oil field, located offshore Timor-Leste, to drilling following a successful capital raise by its partner Advance Energy. Carnarvon is already in negotiations to secure a drilling rig to drill the well in 2H 2021.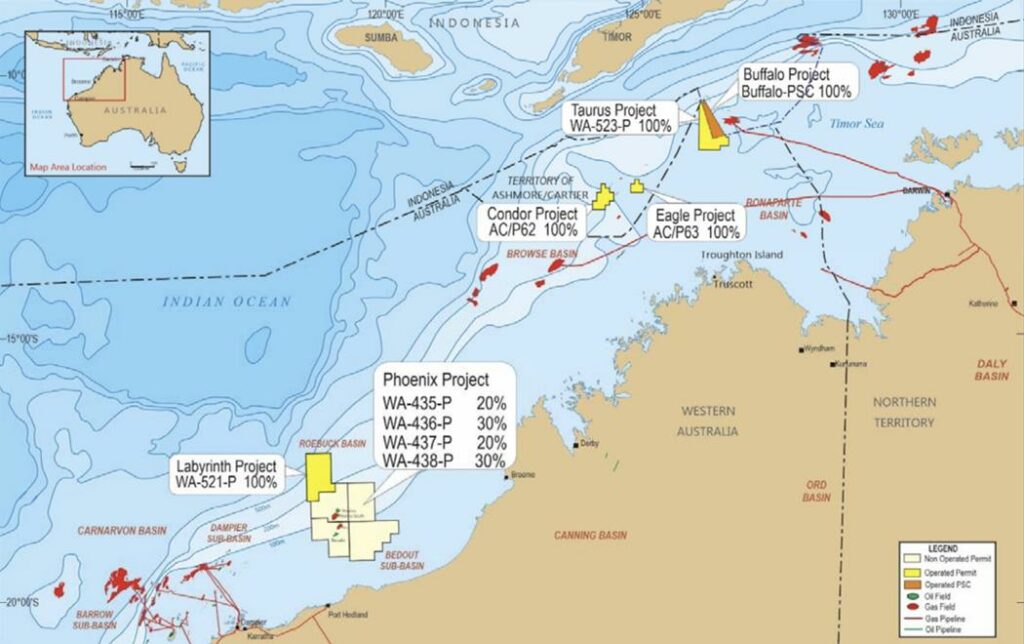 Carnarvon announced a binding agreement for Advance Energy to acquire up to a 50 per cent interest in its operated Buffalo project by funding the drilling of the Buffalo-10 well up to $20m on a free carry basis on 17 December 2020.
Carnarvon awarded a drilling management services to Petrofac in February 2021 with an objective to drill the Buffalo-10 well in the second half of 2021.
The well is targeting the crest of the proven Buffalo oil field and will be suspended as a future production well.
In an update on Thursday, Carnarvon said that Advance Energy has, subject to shareholder approval, successfully raised the capital to acquire the 50 per cent interest in the Buffalo project.
In return, Advance Energy will fund the well on a free carried basis up to a cap of $20 million. This means the drilling will be at no cost to Carnarvon unless the well costs more than $20 million.
The transaction has been approved by the government of Timor-Leste.
It is expected that the transaction will complete after Advance Energy receives shareholder approval, which is scheduled for mid-April 2021.
Carnarvon has also continued to make progress to drill the Buffalo-10 well this year.
According to the company, tendering and procurement processes are already underway, including negotiations to secure a drilling rig.
Carnarvon Managing Director and CEO, Adrian Cook, said: "We congratulate Advance Energy on their capital raise and welcome them to this exciting project. The project team is well advanced in their work to drill the Buffalo-10 well in 2021. The well will be suspended so that it can be used for future production.
"Development plans will also be progressed this year so that it provides us with the opportunity to execute the planned operations to first oil in a short period of time.
"The Buffalo project is progressing well and looks to be positioned for a window in time where there are now forecasts of shortages of quality oil from projects like Buffalo".
The Buffalo field was originally discovered in 1996 by BHP and subsequently developed using four wells drilled from a small, unmanned wellhead platform installed in 25 metres water depth, tied back to an FPSO, the Buffalo Venture.
The previous project was decommissioned in 2005 due to low oil prices and limitations on seismic processing capability to optimise well locations at that time. No facilities were left behind and all wells were safely plugged.