Peninsula opts for Windward's tech for compliance process
Maritime fuel supplier Peninsula has selected Windward's AI technology to enhance their existing compliance processes.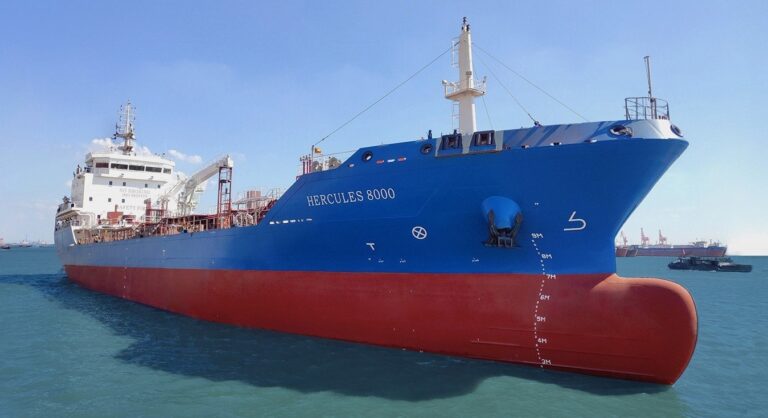 Windward's Maritime AI insights will be integrated directly into Peninsula's compliance processes via API, providing legal and risk functions with a bottom-line risk score and flagged risk indicators for all vessels they are associated with. These insights enable users to make go/no-go decisions with fewer false positives, allowing them to maximize efficiency and conduct more business.
The ongoing Russia-Ukraine war has precipitated the introduction of new regulations by the Western world. Most recently the EU Commission announced its new package of sanctions which, for the first time, allows ports to deny entry to vessels utilizing deceptive shipping tactics to circumvent sanctions.
Windward's technology provides dynamic compliance feedback, which has a significant impact on decision making processes.
"As global regulations and sanctions become increasingly complex, it is essential for stakeholders to stay ahead of the curve so they can conduct more business with greater confidence. In line with this trend, we are seeing a growing number of companies across the industry turning to our Maritime AI to make better, faster, and more informed decisions, and help them mitigate risk effectively," said Ami Daniel, Co-Founder and CEO of Windward.
"With our Maritime AI solution, Peninsula's legal and risk teams will be able to bolster their existing compliance programs with unparalleled insights into vessel activity, ownership structures, and company risks in real-time, providing them a holistic and accurate view of maritime risk, and enabling them to navigate the turbulent trade environment with ease. This will enhance their day to day operations."
Specifically, Windward's Maritime AI platform is powered by advanced machine learning and behavioral analytics models. The company's behavioral models and risk indicators are constantly updated in line with new regulations and behavioral patterns.
"Peninsula has always taken sanctions compliance very seriously, although bunkering is currently "out of scope" of the 11th EU sanctions package, our conservative approach to sanctions risk as well as its own self-sanctioning led us on an extensive search for the most effective technology enhancement to our existing procedures. Windward stood out as the clear best in class solution to provide us with a thorough and accurate view of maritime risk," said Alex Jamet, General Counsel of Peninsula.
Peninsula has recently started supplying biofuels at its hub ports in the Strait of Gibraltar as part of its strategy to meet increased complexity in the marine fuel mix. The firm's future strategy includes offering bioproducts in all physical locations where sufficient customer demand exists.